Bluetooth Firewall 4.0 Apk for Android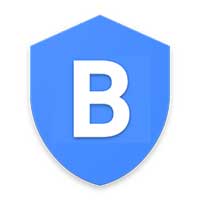 FruitMobile Bluetooth Firewall is the best Bluetooth security app for android. It guards your device from bluetooth hacking & ensures privacy protection.
Features: 
1. Bluetooth Radar View
2. Firewall Alerts
3. Perform Bluetooth scan of your android device
4. Logs all Bluetooth events.
5. Password protect the firewall and it's sensitive data.
6. Option to make chosen remote devices as trusted.
7. Strict Mode
Alerts you when:
1. Local apps try to perform bluetooth actions.
2. Remote bluetooth devices connects/pairs with your device.
3. App with bluetooth capabilities is installed/updated
To get started , install the app ,open it and then exit the app. Firewall will run in the background and guard your device.
Detailed Help included in App.
More Questions? mail us at [email protected]
WHAT'S NEW
1. New Feature: Strict Mode.\n
2. Support for Android 7.0 (Nougat). This solves the issue of radar not detecting some devices.\n
3. Bug Fix for duplicate devices in radar.\n
4. Option to remove trusted devices.\n
5. Bug Fix for the loop caused by alert from certain devices.\n
6. Changed device discovery alert to be displayed as notification to handle low energy devices.\n
7. Icon redesign\n\n