Bid Wars MOD APK 2.57 (Unlimited Money) Android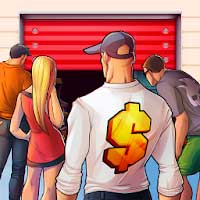 Offline
The greatest risks always lead to the biggest payoffs, but only few bold enough will become a storage gambling tycoon! Venture into the high-stakes world of garage auctions, run your own pawn shop and build your reputation as the smartest and quickest bidder! Use your strategy to maximize your profit with the smallest bid! Can you take the risk and become the biggest winner? Going once, going twice…. Sold to the very first one that gets rich in this bet simulator of money games!
Enjoy the bidding battles of one of the best idle money games. Bet at the bid wars and let the dollars rain on you in the best of earn money games! Think ahead of the other bidders and gamblers, manage your cash, design your plan for the bidding games and buy and sell your treasures! Only the smartest player will turn into a famous tycoon or billionaire through bid and auction in this hit among get rich games!
Are you ready to spend thousands of bucks in your race to be a wealthy bidder, the star of the auction and the richest pawn shop owner? Create your own empire out of pawn shops and become millionaire!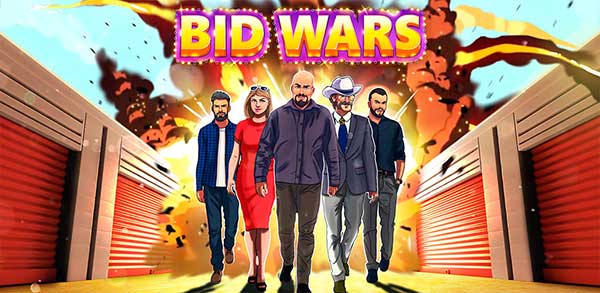 GAME CHARACTERISTICS AND MILLIONAIRE SIMULATOR HIGHLIGHTS
-OUTBID your opponents in thrilling storage auctions with your gambling strategy! Time is money in warehouse games, you only have a few moments to make your decision: use your intuition and be quicker than your rivals! Invest wisely your bucks and become the ultimate auction tycoon!
-COLLECT hundreds of items from diverse warehouses or a container: you can get everything from old basketballs to rare antiques and even alien artifacts! Sell them at your pawn store and get cash to keep up the bid wars and money games!
-PROFIT from your pawn shop, lucky choices and get invited to the most exclusive auctions of lots in many different cities! Earn money from your victory at this storage wars game!
-BECOME the richest tycoon and challenge legendary gamblers to show them no one can beat you in an auction and warehouse games! Fight your rivals in ferocious container wars and win the most profitable warehouse!
-DEAL with opponents in this bet simulator of earn money games. Get a bargain or maybe a loss in your race to become millionaire while competing against other dealers and pickers!
-SHOCK the auctioneer with your bids and bets! Set your profit strategy in this simulation and buy the best storage! Bet with your friends who will be the king of the auctions and tycoon in the most thrilling of get rich games and earn money games !
-BID in the auction and push the other buyers to the limit with mind and money games! Act like a real rich tycoon and show no mercy with the rest of the billionaire gamblers!
You never know what precious antiques you will sell at this pawn shop games or what incredible treasures might be hidden behind those storage doors. Every single one of them is a chance to earn tons of cash in get rich games and make a name for yourself as a top profit maker in one of the best strategy games! Maximize your earnings and win the bidding wars in these free games!
Earn money games, get rich games, warehouse games or pawn shop games: call it what you want, you'll have tons of fun regardless"
Find and buy the perfect storage in this simulation of warehouse games and money games , better than many strategy games! Get ready for the bid wars and become a rich millionaire in this auction apps!
Please, note this pawn shop and idle business simulator from Tapps Games is free to play, but it contains items that can be purchased for real cash. Some features and extras mentioned in the description of this garage wars and auction games may also have to be purchased for real money.
WHAT'S NEW
News in your Bid Wars!
More bugs and annoyances resolved!
Thank you for your preference! Don't forget to leave a new review, your feedback is precious!