Air Combat Online MOD APK 5.8.0 (Full) for Android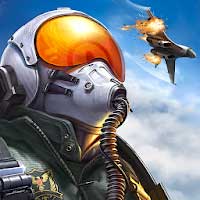 Online Game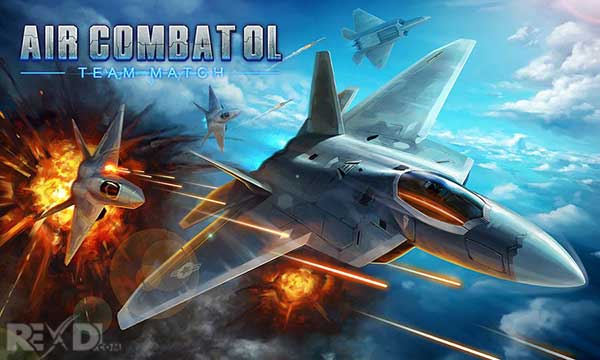 Free direct download new version Air Combat OL Team Match from RexDl. THIS IS THE ULTIMATE AIR COMBAT GAME! Dominate the skies and master the world's most advanced combat aircraft as you experience the best looking, most action packed jet fighting game for mobile multi-touch – Air Combat: Online!
Console Quality of Next-Gen 3D Background Environments Based on Real Satellite Imaging! Immerse yourself in the cityscapes, tropical sands, ice mountains and more! Unparalleled visuals and special effects including: HD textures, realistic lighting, sun glare, etc.
GAME MODES:
√ Ranked Match – Face off against friends and enemies alike in fast paced, 4v4 Team Death Match, 2v2 Duel and 1v1 Solo!
√ Event Mode – Choose between cooperative and competitive modes: Free For All, Last Man Standing, Last Team Standing, Capture the Flag and Defend the Base.
√ Group Battle – Invite your friends to play online. Train and master your pilot skills when team-up with friends worldwide.
√ Single Player Mode: Unrivaled collection of dogfight missions: Death Match, Bonus Hunt, Devil Regiment Challenge, Cannon Only and Duel!
FEATURES:
√ Top Gun Event: Join in Top Gun season event to get rich and exclusive season rewards.
√ New Friend System: Invite and add friends in the game. Team up with friends to join in the huge collection of online battles.
√ Upgraded Team system: Join a team and fight for team glory on Top Team leaderboard.
√ Polished Aircraft Fleets: 100+ fighters based on the real modern prototyped aircrafts for your action-packed dogfighting.
√ Deep Tech Tree: 16+ unique upgradable tech system for each aircraft to elevate your skills.
√ Customized Equipment System: Equip advanced wings, engines, armor and radar to improve your combat power.
√ Equip powerful air-air-missiles, air-surface-missiles and cannons for peak performance. Release flares to decoy enemy fires.
√ Customized paintings: Equip famous airshow paintings and unique Top Gun season paintings for a competitive edge.
√ Customized graphics selection: Choose the best graphic settings to fit your device performance.
√ Intuitive Maneuvers: Perform barrel rolls and backflip to evade enemy fires by swiping different directions.
√ Easy and smooth controls: customize Accelerometer or Virtual Pad to best fit your controls.
Having any problems? Any suggestions? We would love to hear from you! You can reach us at support at [email protected].
Like us on Facebook: https://www.facebook.com/Aircombatol
Note: AIR COMBAT: ONLINE requires an Internet connection to play (3G/4G or WIFI).
WHAT'S NEW
1. Top Gun Season S15 will start on June 12th.
2. 2 new planes will be available for purchase.
3. 6 previous Top Gun paintings will be featured for a limited time.
4. 5 new paintings will be offered with discount.
5. 2 new paintings are available for purchase in the store
6. 2 New class s/x missions added in single player mode.
7. Cockpit view added during the battle.
8. Landing and take off are available in the free flight mode.
Setup:
"APK" install it on your device.
Enter the game.