Air Combat Pilot: WW2 Pacific 1.17.008 Apk + Mod (Money) Android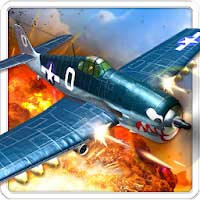 Current Version: 1.17.008

File size: 270 MB

Memorize:

www.ReXdl.com
Money
Offline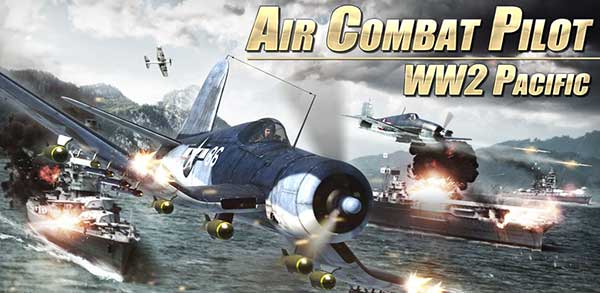 War is stirring in the Pacific and command of the air is your path to victory! Take the controls and master iconic aircraft in this amazing WW2 flight combat game.
COMPELLING GAMEPLAY:
+ Master over a dozen classic aircraft: from trainers to high-performance fighters.
+ Equip hundreds of upgrades: rockets, bombs, guns, torpedoes, engines, armor and more!
+ 40 missions with 160 challenging objectives
+ Unlimited Scramble missions for free-flight excitement.
+ Over 50 achievements waiting to be unlocked!
+ More aircraft, missions and regions coming monthly!
AWESOME TECH!
+ Stunning graphics! The best visuals yet in a mobile air combat game!
+ Our trailers and screenshots are of ACTUAL GAMEPLAY!
+ Perfect blend of realistic physics and simple controls.
+ Great frame-rates even with tons of detail.
+ Realistic environments: clouds, haze, mist and time-of-day effects.
+ Good performance on older devices!
FUN and REALISM – PERFECTLY BALANCED
Air Combat Pilot is not a complex "hard-core sim", and it is far more than a "tap and swipe" arcade shooter! We blend realistic physics with simple controls to produce an authentic "feeling of flight" while making it easy to blast away at the enemy and tear up the ground! After just a few training flights, you will be landing on carriers and making precision ground strikes.
CLASSIC AIRCRAFT – DEVASTATING WEAPONS
Fly over a dozen of the most iconic American aircraft from WW2. Train on the tame but maneuverable T-6 Texan, and earn you right to pilot the mighty F4F Hellcat and F4U Corsair. Conduct amphibious ops in the PBY Catalina, and send the enemy to the bottom of the sea in the TBF-1 Avenger.
MAXIMUM LOADOUT!
Collect hundreds of upgrades to maximize your speed and destructive power. Engines, armor, guns, rockets, bombs and torpedoes are yours to be earned during the campaign, each with multiple upgrade levels.
LEVERAGE YOUR STRENGTHS
With multiple ways to complete objectives, you'll discover which planes and weapons work best for your style of play. Earn silver to unlock new types of weapons and new aircraft to carry them.
SCRAMBLE! SCRAMBLE!
Accept Scramble missions for endless combat action. Explore beautiful vistas while destroying everything in sight! Pound the ground in Scramble to earn upgrades for your next career mission
FREE TO PLAY – NO TIME LIMITS!
Air Combat Pilot is a free-to-play game supported by ads and in-app purchases of premium planes and upgrades. We do NOT have an annoying "wait to play" mechanic. We hope our customers enjoy the game and encourage you to make a small in-game purchase to show your support!
MADE RIGHT HERE IN CHICAGO!
We are a small indie studio in Chicago, IL! We had a blast making this game and really hope you enjoy it. We plan on releasing new content monthly and look forward to your comments and suggestions.
WHAT'S NEW
– F7F Tigercat!
– New set of 5 missions (region 15)!
– Extended play boundaries
– Free spin time reduced!
– Fix for "pink ships and buildings" bug
– Fix for "stuck" free spin
– Fixes for 9-2, 9-3 and 15-3
– Adjusted F7F camera distances
– Misc bug fixes