Action Launcher: Pixel Edition 39.0 Apk for Android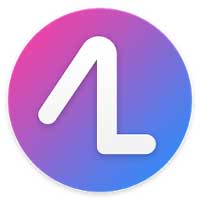 Action Launcher brings all the features of Pixel Launcher and Android Oreo to your device, then adds a wealth of color, customizations and unique features so you can quickly and easily make your home screen shine!
Standout features include:
• All Pixel Launcher features: swipe up from your dock to reveal the new full screen All Apps mode, tint the dock, use the new circular folder style, place the Google Pill and Date widgets and more. Enabled by default, and available for free!
• App Shortcuts: Use Android 8's App Shortcuts, on devices running Android 5.1 or later!
• An inbuilt weather widget!
• Google Now integration for all!
• Full Notification Dots support.
• Quicktheme: marvel as your home screen is customized with the colors from your wallpaper.
• Shutters: swipe a shortcut to reveal an app's widget. Useful for previewing your inbox or Facebook feed without opening the app.
• Quickbar: customize the Google search bar with shortcuts and apps of your choosing.
• Quickedit: have alternative icon suggestions instantly presented to you, without having to dig through icon packs.
• Smartsize icons (Beta): icons are automatically resized to match Material Design's recommended icon size.
• Covers: an innovative take on traditional folders. Tapping a Cover loads an app, swiping a Cover opens a hidden folder which you have customized.
• Use icon packs, scale icons, hide and rename apps and much more.
• Full phone, phablet and tablet support.
🏆 #1 on Android Central's "Best Android launchers of 2016" list! 👏
🏆 Awarded Google Play's best apps of 2015! 👏
Action Launcher allows you to import from your existing layout from other launchers such as Apex, Nova, Google Now Launcher, HTC Sense, Samsung/Galaxy TouchWiz and the stock Android launcher, so you'll instantly feel right at home.
Note: Some features require the Plus in-app upgrade.
WHAT'S NEW
v38.1:
• Revamp the app's overall look & feel, embracing Pie's color and styling.
• Overhauled app settings (including addition of settings search).
• Added the 2019 Supporter Badge, including five bonus wallpapers!
• Proper infinite scrolling for Dock and Home screens.
• More fine-grained Quicktheme controls.
• Restore the "Lock device" shortcut trigger.
• Use Pixel Launcher styling for All Apps search bar.
• A heap more!See https://actionlauncher.com/release-notes for full details.