P9 Launcher – Android™ 9.0 P Launcher Style 2.5 Apk for Android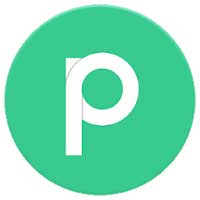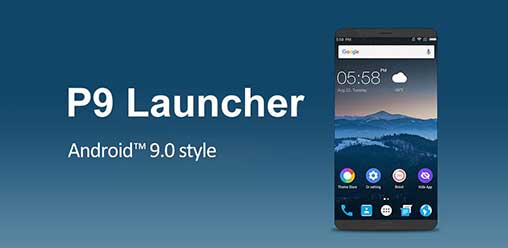 P9 Launcher is modern Android™ 9.0 P launcher style, Cool, Easy & Powerful launcher, P9 Launcher let you taste latest Android P launcher features in the first place, it make your phone modern like a brand new one, P9 Launcher also provide many features to improve your productivity when you using phone daily.
P9 Launcher is available for ALL Android 4.1+ phones!
★★★★★ P9 Launcher features:
1. Android 9.0 P launcher theme built-in
2. Support 1000+ beautiful themes
3. Support almost all third-party launcher icon packs in play store
4. Android 9.0 P launcher style VERTICAL drawer, with favorite app sections
5. Support Android 9.0 feature: swipe up from desktop to open drawer, swipe down from drawer to go back to desktop
6. A-Z quick scroller in launcher drawer help your find app quickly
7. Launcher Drawer style: Vertical or Horizontal drawer, Black/White drawer background color option
8. Gestures in launcher desktop: Swipe up/down, Pinch in/out, double tap, two fingers gesture
9. Widgets drawer: launcher widgets classified by apps
10. Huge options: launcher desktop/drawer grid size, icon size, label color, label size, etc.
11. Hide apps, even lock them to protect privacy
12. Edit launcher screens easily, changing wallpaper, widget, setting
13. Launcher wallpaper scrolling or not option
14. Lock launcher desktop to avoid being messed up by kids or others
15. Unread counts for missed call, unread SMS, get notified just from launcher desktop icons
16. Drawer entering animation: Slide up, Circle
17. Support the larger aspect ratio of Galaxy S8/S9 and other new Android flagship devices
18. Android 9.0 search bar style on desktop
19. Dock background configuration
20. Many online wallpapers
Notes:
– Android is a registered trademark of Google, Inc.
– P9 Launcher is not official of Android 9.0 P launcher, it is feature-enhanced version of native Android O 9.0 P launcher
❤ If you like P9 Launcher – with Android 9.0 P launcher features, please rate us, thanks a lot!
WHAT'S NEW