1Tap WiFi Repair Pro 7.0.5 Unlocked Apk for Android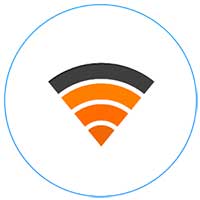 1Tap WiFi Repair Pro
7.0.5
Unlocked
Apk for Android
WiFi instability?
Here is the App for you!!
1Tap WiFi Repair: The best WiFi Tool in Android.
This is Pro version No Ads, Please try 1Tap WiFi Repair Pro to show support for development.(Home Screen Widget + No Ads in Pro version)
NOTE: Basically repairing is achieved by refreshing the WiFi connection. Android system is forced to reset the WiFi which solves most of the common issues with WiFi.
Features/Expected Results:
★ 1Tap to repair all the common issues with WiFi.
★ Home Screen Repair Widget (Pro Feature)
★ Good WiFi signal strength through intelligent signal resetting.
★ Experience good signal.
★ Android system automatically sets the best WiFi available.
★ Resolves IP conflict between two WiFi through refreshing WiFi.
★ Auto Close after Refreshing network.
★ Notify last Refresh time.
The ultimate solution to all your WiFi issues, This App runs innovative code to resolve any IP conflicts between WiFi and resets the best WiFi in the area, Optimizes the WiFi strength in less than a minute.
By,
8JAPPS
WHAT'S NEW
v7.0.5:
Optimizations and bug fixes.