Talon for Twitter Plus 6.3.1 Patched Apk for Android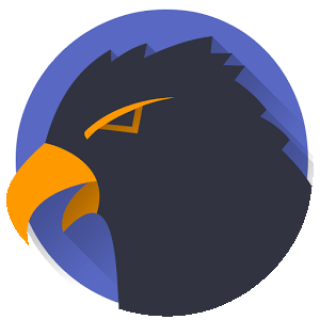 Twitter, Talon, and Material Design like never before. Bold and beautiful. All material, all speed.
Created with Android Lollipop and Material Design at it's center. Talon includes stunning and beautiful layouts, eye catching animations, the smoothness you should expect from the latest and greatest apps, plus so much more.
This isn't the Talon of the past, it has been fully rebuilt around Android Lollipop to give you the most power, speed, and style possible. You have never experienced an app like this before. You won't even be able to think about going back to your "Holo" Twitter app.
Beautiful, up-to-date layouts, designs, and neat animations isn't the only thing Talon has going for it though! The list of features is off the charts, doing everything you could ever want from your Twitter app. Here are some feature highlights:
Some highlight features:
Beautiful, material design layouts, animations, and flow
"Materialized" theme engine for primary and accent colors
Support for 2 accounts
Android Wear app to view new (unread) tweets on your home timeline
Support for composing tweets, favoriting, retweeting, and replying from Android Wear
Live streaming support
Favorite users
 Night mode
Activity Page for new followers, favorites/retweets, and mentions
Expand tweets right from your timeline for quick interaction
Clickable and long clickable links, hashtags, and @ mentions
Expandable, actionable, and dynamic notification system
Tweetmarker
Native YouTube and Vine player
In-app browser
Widget for main timeline and unread counts
You will never go back to your old Twitter client again!
Enjoy Talon and feel free to contact me with questions or requests you may have. The best way would be either through email or get involved on the Google+ page (link below)
Contact me (Luke Klinker):
Email: support@klinkerapps.com
My Twitter: @lukeklinker
Talon's Twitter: @TalonAndroid
Google+ Beta Page: http://goo.gl/KCXlZk
Please note: this app is for Android 4.4+ ONLY. If you are looking for the original Talon for Twitter (which cannot add any new users), you can read about what happened to it, and access the download link, here: http://goo.gl/j1TkXh
WHAT'S NEW
You now have a new option for sending longer tweets! Type a tweet more than 140 characters and you can send it via the "split tweet" option, instead of just TwitLonger. This will post your "tweet storm" directly to Twitter, by breaking apart the tweets with a counter (1/x). A great new way to manage longer content without having your followers leave Twitter! This release also makes a ton of background preparations for Android O. Enjoy the update!