Zombie Shooter: Pandemic Unkilled 2.1.2 Apk + Mod Money for Android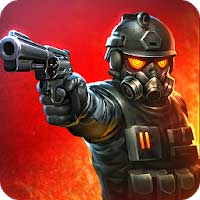 Online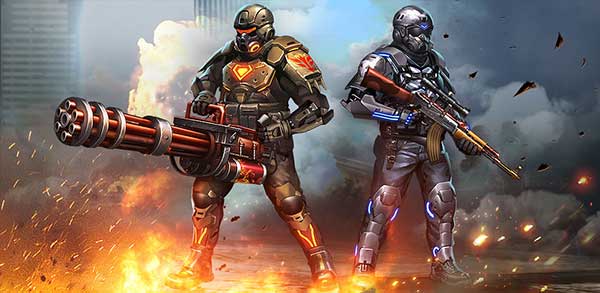 Online multiplayer shooter PvP Battle Mode is provided!
Gun target zombies with perfect headshot! Hold Trigger and never release!
In year 2037, a plague Ares Virus was revealed from a secret ares virus breed Lab which is an evil alien organization. Most of creatures and residents got infected and the world turns into a doom dead zone! Play as the last survivor and zombie alien shooter to fight the Undead Squad. Search in Dead Zone Evil Pandemic, kill the evil walking dead and save the left survival.
The deadly Ares Virus plague evil turns the world into anarchy doom day of decay with weak dying light. The only thing you can trust is your guns. Not only you need to shoot those corpses with your deadly guns, but also you have to find a way to save survival. When the dead rising, don't run! Grab your guns, hold trigger and never release! Feel this adrenaline rush zombie shooter game with endless dead trigger releases!
Survive the undead pandemic nightmare, save the doom world from this unprecedented pandemic plague outbreak!
Join the interesting shooting game! Survive the undead!
=======FEATURES=======
★Special perspective: best top-down zombie shooter game, not tps or fps,easy aim zombie target;
★Action Craft needed: gun zombie with your specialized shooting craft, aim at target zombies and shoot;
★Intense gameplay with stunning visuals & sound depicting a grim zombie evil doom apocalypse;
★Huge feast for guns lovers: shotguns, sniper rifles, grenade, rocket launchers, flamethrowers;
★Challenging missions on world maps: Misty Frost, Highway, Plague Lab, Uncharted Garden, Power Station, zombie battlefield frontier, dead zone;
★Rich Gameplay: Story Mode, Survival Mode and Multiplayer PVP Mode.
To survive, to kill! Can you survive the mass of undead squad in this zombie evil slaughter apocalypse survival action game? Slay zombie and protect alien shooter target from undead onslaught!
=======Rich Gameplay=======
★Complete missions to unlock new guns and equipment. Always upgrade your alien shooer weapon;
★PVP Mode: compete with world survival in the doom battlefield and rank 1,your target is claiming champion rewards;
★Claim generous daily rewards and extra chest rewards.
=======Guns and Equipment=======
★Deadly guns: DESSERT EAGLE, AK47, P90, M134, SMAW-D83mm…
★Guns' attributes differ in damage, defense, healthy point, fire rate and clip size
★Equipment include shoes, pants, helmets, armors, gloves…
Dead evil Rising and Doom day approaching, don't recoil in horror and fight this undead nightmare!
【NOTE】
Zombie Shooter: Pandemic Unkilled is free action game for you to play, but there are in-game goods for you to purchase. Zombie Killer, love Zombie Alien Shooter? Spread the doom word!
We love to hear from our survival players!
Any suggestions or doubts, please feel free to contact us via:
Facebook: https://www.facebook.com/Zombie-ShootPandemic-Survivor-122824568271440/
Email: [email protected]
WHAT'S NEW