The Simpsons: Tapped Out MOD APK 4.64.5 (Money) Android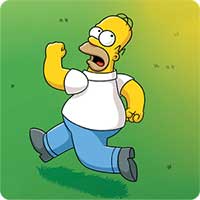 Unlimited Money
Online
THIS GAME IS LIFE-RUININGLY FUN! Homer accidently caused a meltdown that wiped out Springfield. D'OH! Now, it's up to you to rebuild it! From the writers of The Simpsons, tap into a city building game that lets you create your own living, breathing Springfield… for FREE.

HOW FUN IS IT? LET US COUNT THE WAYS!
First, you can get it for free!
Make Springfield just like you want it.
Help Homer find Marge, Bart, Lisa, and the rest of his family and friends! (Ned Flanders, too.)
Complete tasks to earn… mmm, donuts!
Make Apu work ridiculously long shifts at Kwik-E-Mart.
Grow and harvest Tomacco on Cletus's Farm.
Party down with Duffman at Duff Brewery.
See how your Indolence, Consumerism,and Gluttony stack up on the Conform-o-meter.
Enjoy exclusive animated scenes sure to please fans of TV's longest-running comedy.
Visit your friends' Springfields, play pranks, collect cash and earn special rewards with friendship points the only way to measure your friendship.
Build up entirely new sections of Springfield from the rides at Krustyland to the performers on the Waterfront!
And did we mention… it's free to play?
SPRINGFIELD NEVER LOOKED SO GOOD
With HD graphics – you'll get an eyeful of greener greens, yellower yellows, and more.
IS THAT ALL? Of course not! Did you know that you can even play this game in French, Italian, German, Spanish, Simplified Chinese, Korean, Russian, Danish, Dutch, Norwegian, Swedish, Traditional Chinese, Thai, Turkish and Brazilian Portuguese?
But who wants to read all this text on a screen? So you should CHECK OUT THE SCREENSHOTS because the screenshots really sell it… even though we really don't have to sell this game… because it's FREE!
This game downloads additional content on first launch that can be up to 500MB based on device. We recommend connecting to WIFI the first time you play. This game is also supported with regularly occurring content updates that require additional downloads when released. Please be patient while it loads (we promise it's worth the wait).**
EA may retire online features and services after 30 days' notice posted on www.ea.com/1/service-updates.
Important Consumer Information. This app: Requires a persistent Internet connection (network fees may apply); Requires acceptance of EA's Privacy & Cookie Policy, TOS and EULA; Origin mobile services are included with this Application. See http://www.eamobile.com/origin and End User License Agreement for details; EA may retire online features and services after 30 days' notice posted on www.ea.com/1/service-updates; EA may retire online features and services after 30-days notice per e-mail (if available) and posted on www.ea.com/de/1/service-updates; Collects data though third party ad serving and analytics technology (See Privacy & Cookie Policy for details); Contains direct links to social networking sites intended for an audience over 13.
WHAT'S NEW:
Halloween is right around the corner, and the citizens of Springfield are wondering what horrifying nonsense is coming to their city this year. Will it be ghosts? Zombies? Invasion of the Donut People? Everyone's afraid that it'll be one of Homer's crazy guesses until Bart uses Frink's latest invention to try to summon his favorite monster heroes, the Ki-Ya Karate Monsters. What could go wrong? Maybe everything!