Sword Man – Monster Hunter 2.0.0 Apk + Mod (Money) for Android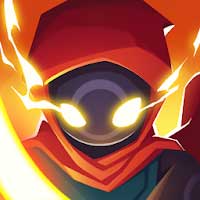 Current Version: 2.0.0

File size: 75 MB | 64 MB

Memorize:

www.ReXdl.com
Offline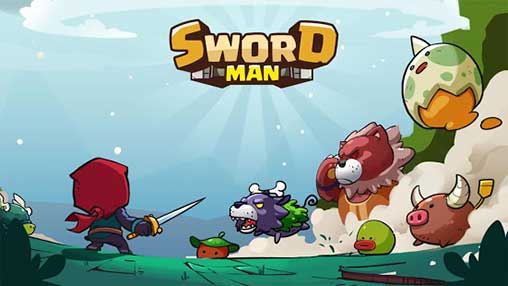 Sword Man – Monster Hunter is the most addictive 2D side-scrolling RPG filled with collecting various powerful swords through dungeons such as: Bazeguard, Draughtbane, Katana, Ghostwalker,… and more!
#Exciting gameplay and immersive content
Role in a Bounty Hunter, fight against massive monsters, beat giant bosses, avoid traps, complete heroic quests and get more huge rewards through dungeons! There are many hidden areas somewhere in each dungeon. Explore them and find more rewards.
#A ton of items to collect
From Normal to Super rare items! Hunting monster to find them. Collect various items to craft and upgrade your swords. Items also can be obtained through opening Chests in Shop.
#Break the limits of hero growth through upgrading your weapons
Each blade has its own powerful: Shock/freeze/burn out/drain… monsters. For every different blades, various effects and skins are applied. So, which type of blade will you pick? Invest wisely!
The more you upgrade your blades, the more you increase your strength in the dangerous adventure.
#Beautiful graphic and efffect absolutely impress you at the first time
Immerses yourself in the cute overload & colorful graphics.
Delivers the best in smartphone graphics
Sword Man: Monster Hunter in a nutshell:
No internet connection required
Well-designed with virtual buttons to control your hero easily
Stunning costumes: Mercenary, Time traveler, Tiger Kiddo, Ninja Slayer, Asura,…
Collect hundereds of rare items through dungeons and opening chests.
Explore the beautiful, hand-crafted dungeons of fantasy world.
Sword Man – Monster hunter is completely free to download and play but some game items may be purchase for real money.
▶ ANNOUNCEMENT:
– We cleared all the data of the previous versions.
– We already tracked all users (PAUs) who bought our IAP packs. We will gift back those users in live version.
– At this version, we renewed so many stuffs to give the best experiences for users. Keep supporting us, we will try to complete our game as fast as we can.
– Please write your feelings about this game, we need all your critics. Feel free to comment, or send your review to our mail: swordman@gemmob.com
WHAT'S NEW
BigUpdate to 2.0 version
If you experience any problems, please contact us immediately on Facebook, Discord or via email. Again, do not uninstall the game.
Setup (
Note

):

SAI (Split APKs Installer) is an app that lets you install multiple APKs as if it was a single package. This is useful for installing apps that are distributed as App Bundles since Android provides no built-in way to install them from sources other than Google Play.

How to use SAI?
Click "Pick APKs" button and select base APK as well as additional configuration-specific APKs then click "Select" button to start installation process.