SuperStar BTS 1.0.5 Apk for Android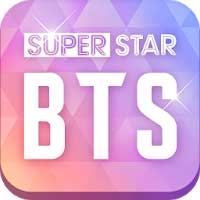 Offline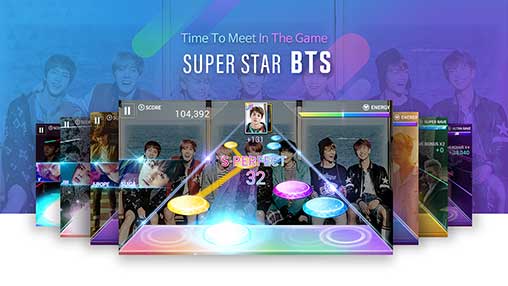 BTS Rhythm Game – SuperStar BTS Finally Released!
Worldwide SuperStar BTS Rhythm Game 'SuperStar BTS'
# Contains BTS songs
From BTS Debut Albums To Latest Albums! Play Them All!
# BTS Card Collection
Collect BTS members' cards and Upgrade to more beautiful cards!
Captivating BTS Signed Card and Prism Card! Collect Them All!
# The Competitive Mode For 7 Days
Weekly League Ranking Rewards!
Power Up Your Cards! Reach To Higher Ranking!
# New Missions Every Day!
Clear Daily Missions! Level Up? Additional Missions Appears!
Accomplish Achievement To Receive Bonus!
—————–
[Access Permission Rights For Smart Device App]
SuperStar BTS hereby asks you to grant permission to access specific apps in smart devices to provide the Service as set forth in these Terms of Service.
*Required Access Rights*
Picture (Photos / Gallery) / Video / File : To save a game data
Read, Record and Save at External Storage : To save sound source data cache and game options
Device ID and Call Information : Advertising Tracking Research and Token Generation For The Push Notification
Wi-Fi Connection Information : To send a message about Wi-Fi connection when there is an additional data download
ID : Required for 'User Account Generation and Check'
[Access Permission Revoke]
Settings > SuperStar BTS > Access Agree or Access Revoke
※ Visual Setting
If beatmap notes come down slowly, [GAME SETTINGS] – [Game Option] – check "Low Resolution"
※ Should you have any further questions or requests, please do not hesitate to contact us through [email protected]
—————–
[Dalcomsoft Support E-mail address for SuperStar BTS]
E-MAIL: [email protected]
WHAT'S NEW
* NEW SONG
"BTS Cypher PT.2 : Triptych [J-HOPE]" is updated in "SKOOL LUV AFFAIR" Album
* ESSENTIAL CHANGES
– Every Size of Beatmap Note becomes BIGGER than before!
– Lobby Background Images auto-change by turns
– HOME button (Go To Lobby) is added on the most of top-right pages.
– When click RETRY button at Music Play Result, there will be a further confirmation pop-up for continue retry or not.
– NEW UI for HEART and CARD NUMBER on CARD ALBUM