Solid – Text Mask & Shapes 1.1 Premium Apk for Android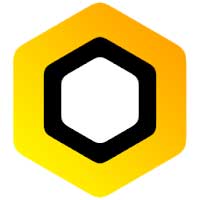 Your project
Solid
is an advanced photo editor that works with vector graphics. Having opened this application, you get a huge number of opportunities for creating creative works.
Your text
The application has many tools for working with text. Add a caption to the photo or use the text as a mask. Enable the highlight mode to create a frame around the text. Choose one of over 30 specially selected fonts. Designer fonts, handwritten, graffiti, digital, gothic, thin, bold and others. You are sure to find one that suits you. Outline any font, with it your text will look more creative. Also you can use mirrored text. Write in your own language or on any other, any symbols and letters. Solid supports multi-line text.
Shapes and frames
Use the overlay of vector shapes to create a graphic design. Choose one of the geometric shapes: circle, frame, star, heart, glasses, lines, particles, rain, equalizer, sphere and other graphics. Vector graphics allow you to completely change the template: add corners to get the polygon; add a shape outline; add a glow; set the blur; and also move, rotate and resize. Add a black bar for censorship. You can use any shape as a photo frame or mask.
Filters
Using the filters in the Solid application, you can get such effects as: overexposed film, noise and others:
– Gradients
– Grid
– Noise
– Binary
– Glare
– TV effect
Brush and eraser
Did not find what you were looking for? Draw it using a brush. Select a mode: a soft brush, a glowing brush, or a gradient brush. The green color looks great, use it to get a neon marker. Erase text and shapes using an eraser. Change the hardness. Soft eraser is convenient for working with small objects on the image.
Add more colors
At your disposal is a palette of 24 specially selected colors to help you decorate any picture! Solid color looks creative, but the graphics look even steeper in combination with other bright colors. In the Solid palette, you can select one of the nine gradients or create your own.
Add a new layer
Mix frames, text and shapes of different colors using layers. Create a unique poster or logo. Turn your photo into the cover of the magazine!