Soccer Center PRO (Live Score) 3.3.3 Paid Apk Android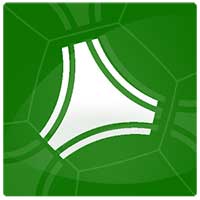 Soccer Center

PRO

(Live Score) 3.3.3
Paid
Apk Android
AdFree
Download last version Soccer Center PRO (Live Score) Apk Android from Rexdl. IMPORTANT NOTE: The names and logos of teams in this application are used solely for the identification of the respective teams and leagues. Neither the English Premier League (EPL) nor any EPL club has endorsed or is associated with this application.
Current translated languages: English, Spanish, Catalan, French, Portuguese, Italian and Russian.
Soccer Center is a light and powerful tool for soccer live scores monitoring covering the most of world wide football tournaments.
Some features included are:
– Detailed player statistics and skills
– Live match statistical prediction
– Push notifications for matches, teams and tournaments
– Theme switching, currently you can choose between dark and light
– Messaging system to comment everywhere
– Transfers and multilanguage news section
– Videos for the highlighted match events
– …
Also, purchasing the PRO flavor you will get:
– Push notifications for players
– Player rating values everywhere
– No adds
WHAT'S NEW
3.3.3
– Some pictures fixed
– Day change fix
– Some in design
3.2.1 – 3.3.2
– Recent goal highlighting
– Team lineup browser
– Lineup substitutions button (main events)
– Shields back in center
– Color theme switching
– Faster match bookmarking by long press in matches list
3.1.7-3.2.0
– Action "Mute this match" in notifications (Android 4.1+)
– Goaler in notifications (as soon as we have it the notification gets updated)
– Full standings in match head to head