SendKit Pro – Auto reply and scheduled messages 1.0 Apk for Android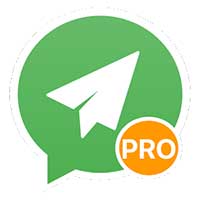 Auto Reply – Auto respond text message to missed Calls and SMSs 
Auto reply is for when you're busy, in a meeting, safely driving, having a good sleep, and whatever cannot use your phone to answer call or reply messages. A auto reply profile will run in background and it will automatically reply to your incoming messages and missed calls in silent.
Features include:
Setup multiple auto reply profiles for SMS and Missed Calls auto replies
Recurring auto reply profiles allow profile activation at a specific day and time on a scheduled basis
Reply List – Filter only contacts that you want to reply to
No Reply List – SMS block auto reply, a list of people/groups of whose sms/missed call that text auto profile won't reply to
Template profiles helps you quickly create new auto reply profiles
App displays notification after message has been sent
View sent message history
Scheduled messages – SMS scheduler. The right message at the right time
Scheduled messages allow you to send scheduled messages via SMS. Whenever you want to send happy birthday text at midnight, send important business messages right on time. You won't have to worry about timing anymore.
Features include:
Send scheduled messages via SMS
Send group messages
Recurring schedules allow repeat messages
Delegable, Editable messages
View sent message history
App displays notification after message has been sent
And much more
We're always updating SendKit, with brand new features every few weeks.
SendKit is free with all core features, but we offer a pro version. Pro supports us and the many new features we are currently we are working on it.
If you love SendKit please take a moment to leave a review or send your feedback to [email protected] also visit our apps page
https://www.facebook.com/roxwinapps
We're always happy to help, send us an email for any issues.
Thank you for using SendKit!