Robber Race Escape 3.4.0 Apk + Mod for Android 🚔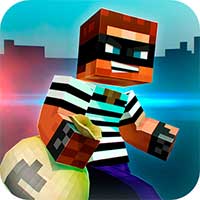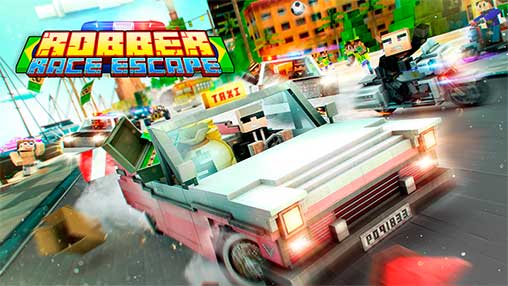 ★ Robber Race Escape ★
★ New version! New scenes! ★
Jump in the car and race as fast as you can in this runner game! You've just robbed a lot of money and you are driving on a highway road with the police behind you!
The cops would do anything to not let you escape and they are following you and want you to get off your car. No way! Speed up and slalom between the obstacles in order to survive as long as you can and leave the police behind!
You can smash the cops cars at the side to send them right into the wall! This is a endless racing game, so you can spend hours and hours improving your skills!
With it's cool design and blocky environment, this game is perfectly adapted for kids (Boys & Girls) as well as fun-loving adults.
You can choose between 30 different cars and start the race. Compete with your friends to see who can survive the longest in this amazing police car chase game!
We have rankings of the best players so that you can compare your best scores to other players around the world.
There is also a multiplayer function that allows you to play against your friends and other players!
Still not convinced to play this awesome cops runner game?
With our intuitive controls, you can easily control your car and slalom between the obstacles – simply moving your finger on the touchscreen of your favourite device.
This is an endless runner game, meaning that the more you advance, the more you want to survive! And the best is that it gets more difficult, because the police drives more aggressively so you have to go faster to get rid of them.
There are coins you have to collect during your escape in order to save more money!
Grab the power-ups on your way to become invincible for a time in which you can freely collide with the police and all the obstacles!
There are also magnets that allow you to automatically collect all the coins on the road!
But watch out: There are ramps, buses and jumps on the road!
The cops are chasing you from behind but they are also waiting for you with barricades! Be prepared to escape and survive your breakout!
Features of our racing game:
★ Great blocky-style cars!
★ Infinite runner game, endless fun!
★ High speed and bonuses!
★ Collect coins!
★ Fun music!
★ Great police chase sensation!
★ Speed, jumps & obstacles!
★ Unlock new features in the virtual store!
★ Consumable objects!
★ Many missions to complete!
★ Play with the police!
★ Free download!
Download our car racing game now for free and have great fun!
Follow us on Twitter: @LabCave
Like us on Facebook: www.facebook.com/LabCaveGames
—————————————————————————
This is not an official Mojang app. LabCave SL is not associated or connected with Mojang AB.
Minecraft is a trademark of Mojang AB and it is not endorsed by or affiliated with the creator of this game or its licenser.
Twitter: @LabCave
Facebook: www.facebook.com/LabCaveGames
WHAT'S NEW
– Get ready to make the most crazy jumps! Now you can jump while you drive!
– New system to obtain pieces, now you can unlock all the content of the game for free!
– Bug fixes!