Reverse Video Movie Camera Fun Premium 1.43 Apk for Android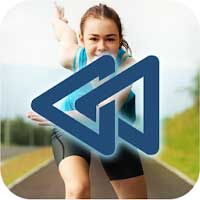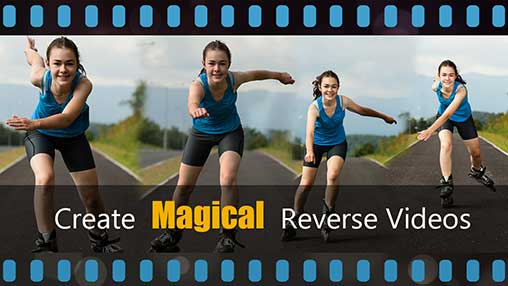 Reverse Video Movie Camera : The Best Reverse Video Camera on Android!! Walk backwards, Magic Backflip, Jump Backwards, Dance Backwards, and much more! Its real fun!!
Enjoy your life moments & movie making even more with Reverse camera! One of most entertaining and funniest rewind video editor app. Trick your friends and loved ones with doing video tricks like a backflip, joining a teared paper and much more! Put your creative abilities to full use with backwards camera.
No Limits, App is completely FREE! NO WATERMARK!!
>>>> Features <<<<
➜ Backwards Camera : Record from your camera & it magically creates Reverse Video. After backwards cam records the reverse movie, you can select the complete movie or a part to be reversed. You also use various camera features like effects, fx, pinch/zoom, brightness, flash etc to create the best movies.
➜ Supports reverse video of pre-recorded Videos from Gallery. Video editor options like you can also select a part which you would like to create into a rewind video.
➜ Add your favourite singer soundtracks / music album songs from your device to reverse camera. You can record without music also and keep the sound mute in your reverse video movie.
➜ Easy access to output Gallery for viewing reversed Video maker files. Inbuilt Video Player support. Watch & Play your recordings. Rewind videos are listed based on creation date. If needed, you can also delete the reversed videos.
➜ Get Social ! Share your reverse video clips with Friends on Instagram, Facebook, Youtube, twitter, Whatsapp, email, picture gallery etc
➜No Watermark on the movie!
➜ Extremely easy to use with modern UI
➜ No data & wifi connectivity required. All rewind video movie processing is done on the android device. Processing is done optimally to create the best movies.
➜ Fun for complete family and a must download to create reversed videos like backflips, walking backwards and more.
Experience the magic genie of Reverse Camera ! Its magical technology. Get the best video reverser app today!
Please Note, we have tested the reverse camera application on number of phones like Samsung, Motorola, HTC etc to create the best user experience. You can always get in touch with us for your feedback and best suggestions along with Android version, Phone model details at [email protected].
Music: Music by Dan-O at DanoSongs.com
WHAT'S NEW
v1.43 – Few Fixes
Earlier Releases:
– Increased Video Length Support
– Major NEW FEATURE – Make Reverse Videos from Existing Gallery Videos. Reduced APK Size
– Improved Playing of generated Video
– Improved Video generation time
– Fix in Video Player. Default Music changed. Fix for availability in more devices
– Fix in Video deletion
– Improved Audio Selection
– New Feature: Speed control of video i.e. Frame rate control. Processing optimization of the Reverse Video.