Red Woods Pro 1.1.2 Full Apk Puzzle Game Android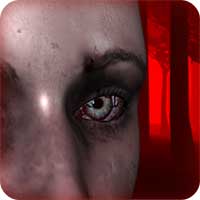 Offline
Red Woods follows the stories of Claire Mills, a young college student who after being involved in a car crash awakens to find herself trapped in a dark and abandoned fallout shelter and that of her father Harry as he tries to uncover the mystery behind his daughter's disappearance.
FEATURES:
HIGHLY DETAILED AAA GRAPHICS
Red Woods features some of the most natural looking visuals ever seen on a mobile game.
DRAMATIC CLIFF-HANGERS
Moments to leave you eagerly anticipating the next twist in the gripping horror story.
REALISTIC LOCATIONS
Red Woods features a variety of stunningly realistic environments which will challenge your puzzle solving abilities.
INTUITIVE TOUCH CONTROLS
Explore and interact with your surroundings with ease through first person perspective.
MULTIPLE GAME ENDINGS
In-game actions taken by the player determine the faith of the characters.
NOTICE:
Red Woods features high quality visuals. Performance is not optimized on devices with less than 1GB RAM.
RECOMMENDED SPECS:
GPU: Adreno 300 series, Mali-T600 series,
PowerVR SGX544, or Tegra 4
CPU: Quad core 1.5GHz
Memory: 2GB
Red Woods is optimized for tablets.
WHAT'S NEW
This update includes improvements to the app stability, controls, camera, user interface, mechanics and bug fixes.
Visit www.halesoft.ie/red-woods.html for a full walk-through.