RealTimes Video Collage Maker 4.0.18 Apk Android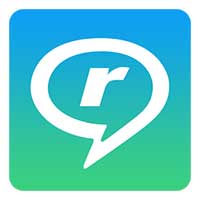 Real

Times

Video Collage Maker 4.0.18
Apk Android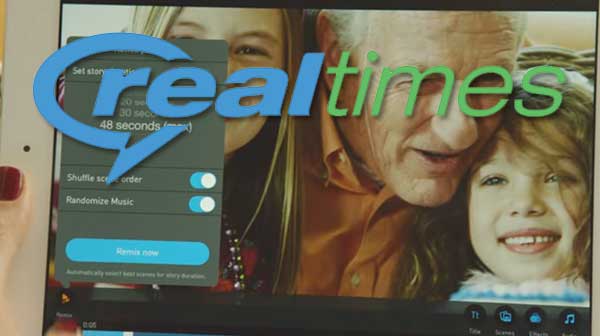 You lead a fun and busy life. The volume of photos and videos you take over the years can make it difficult to organize, enjoy and share them. It takes time and effort to curate the moments that you want to remember most. RealTimes Video Maker automatically finds the best photos and videos from your collection, selects the best shots and creates beautiful video Stories set to music.
When you've been to an event or on a trip, RealTimes has already created a unique Story for you before you're home. Stories are easy to customize and can be easily shared with your friends and family either digitally or as a printed photo album, personalized phone case and more. Your Stories are always accessible to you online and can be played on smartphones, tablets, computers and the web.
AUTOMATIC STORY CREATION
– Click once to play your RealTimes Story
– The app groups different events into separate video Stories
CUSTOMIZABLE STORIES
– Easy customization tools allow you to select, arrange and enhance photos and video clips
– Customize the soundtrack by selecting your own music or narrate yourself
– Make your own stories from scratch. Just select as many photos/videos as you like and your Story will be instantly created
SHARE WITH FRIENDS AND FAMILY – THE WAY YOU WANT
– Share your video Stories with anyone – even if they don't have RealTimes
– Order a set of prints, photo albums, customized phone cases and more, directly from the app
– Send Stories privately through email or text and WhatsApp or share instantly on Facebook, Twitter, Instagram and Pinterest
– When you share albums with others, RealTimes alerts them when you've added new photos and videos
SAFEGUARD PHOTO, VIDEO AND STORY COLLECTIONS
– Back up all of your photos, videos and Stories to the RealTimes cloud
– Verizon customers are able to back up RealTimes Stories to the Verizon Cloud
– Recover your photos, videos and Stories even if your device breaks or is lost
Download RealTimes now and watch your photos and videos automatically come to life.
WHAT'S NEW
RealTimes is ready for summer with better suggested Stories and a cleaner look for Story cards.
• Added support to view photos and videos from SD card on your device
• Suggested Stories are even better with improved event grouping and location detection
• Updated layout to make editing and sharing easier