Project CARS GO Mod Apk 4.0.0 (Money) for Android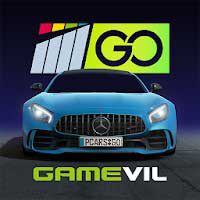 Online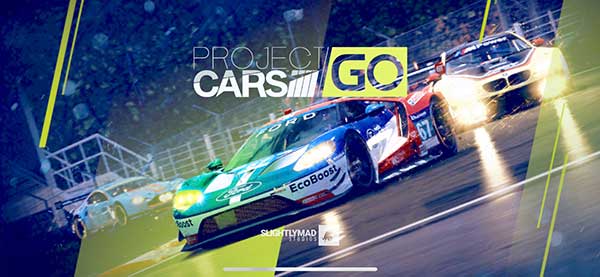 All player information stored during the Beta Testing will be reset
If you participated in Beta Testing, please make sure to delete the old build and download the official build when it launches.
※ How to Claim Pre-Registration Rewards
– Check Mailbox after login
– Claim Period: Until 4/6 11:59 PM PDT
Feel the thrill of racing in PROJECT CARS GO with ONE-TOUCH racing gameplay optimized for mobile.
Compete around the world on the most famous race and drag tracks and compete for glory at the finish line!
BURN UP THE DRAG STRIP AND CONQUER GLOBAL RACE TRACKS
– Drive through the blind turns of Brands Hatch, the long straights and challenging chicanes of Autodromo Nazionale Monza, and the stomach-churning corkscrew of WeatherTech Raceway Laguna Seca.
– Compete in drag races around famous landmarks around the world and take on the streets of Las Vegas, Long Beach, Singapore, and more.
COLLECT THE WORLD'S MOST DESIRABLE ELITE-BRAND CARS
– Complete your ultimate car collection with all your favorite race cars and brands: from historic racing pedigrees to futuristic concept models, they're yours to collect and own.
– Test your skills in different vehicle classes: GT3, Open-Wheel, Prototype, Road, Vintage, and more!
CUSTOMIZE YOUR CAR AND MAKE IT YOURS
– Personalize your vehicles with various paints, patterns and liveries.
– Get creative and fun with our "Mix Paint" to apply unique paint colors to your favorite cars.
– Tune your vehicle to perfection to give yourself an edge on the competition through parts and mods upgrades.
– Switch between General Tuning and Category Tuning for optimal performance.
RACE TO THE TOP IN ALL GAMES MODE
– Race iconic circuits in different modes like World Tour, Daily & Manufacturer Invitationals, and more.
– Explore real drag and tracks in World Tour and conquer all races, test your own limits in Time Trials, and go up against top challengers in invitational events
Consumer Information
– Supported Devices: Galaxy S8 and ABOVE.
– Supported Languages: English (UK/US), 한국어, 日本語, 中文简体, 繁體中文, Deutsch, français, español, русский, italiano
– Low-ram devices (less than 3GB) will not be able to download the game.
Access authorization notice for gameplay
CAMERA: HIVE requires access to your camera to take profile images.
PHOTOS: HIVE requires access to your photos to change profile images or save/load the game screen.
Optional Permissions will not affect your gameplay experience other than the related services stated above.
WHAT'S NEW