PixLab Photo Editor Pro 1.2.3 (Full) Apk for Android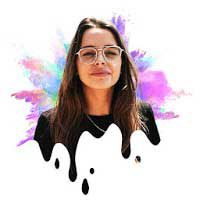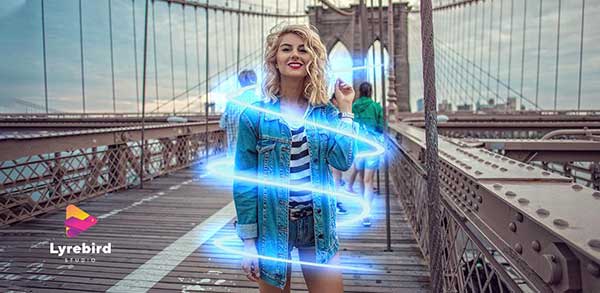 PixLab photo editor Pro is the best photo editing app with magnificent photo collage maker. Explore marvellous photo filters and effects, apply drip effect and snap selfie with funny camera effects. Montage your pictures in one special post using a photo grid and lovely picture frames. Picture editor offers one tap tools such as background changer and sketch effect to improve your pics art experience. Edit pictures free with PixLab photo editor app and unleash your inner dripping artist! Finalize picture editing with grime art stickers, text, and funny photo filters! No crop is needed thanks to insta resize tool, make your pic square and resize it in one tap. Share your fabulous artwork on Instagram, Facebook, Whatsapp, Snapchat, Tik Tok, VK, Tumblr, Flickr, Twitter and Pinterest to get so much like.
🎨Amazing Photo Editor:
Pixlab picture editor has awesome photo filters such as golden hour filter, butterfly effect and plastic effect! Photo editor offers breathtaking glitch effect to impress your friends, vintage filter and retro effects will take you to 90's! Either choose a beautiful picture from your photo lab or take selfie with selfie camera. Retouch your selfie with the makeup tool, to have flawless selfies smoothen your skin. Bring motion to your pics with free neon spirals and pretty angel wings. Photo editing app with magical neon line art, sketch effect and neon backgrounds make your pics so popular. With this fabulous picture editor, you can edit pics like a pro; easily adjust brightness and saturation!
🎉Photo Background Changer:
Legendary blur background photo editor removes background perfectly, you can either leave it white or add a superb image. Chose an impressive background from your photo lab or check our library for neon background images and more! Blur background easily for an aesthetic image.
💖Amazing Drip Effect:
Drip effect perfect fits to your selfies. PixLab photo editor app proudly presents dripping effect; it comes up with different drip styles to unleash your inner drip artist. Drip art is so much fun and they look great as profile pictures.
✨Neon Spirals and Sketch Effect:
PixLab offers you everything when it comes to gradient neon line art. Neon spirals are great to get all the attention to your image; in addition to regular spirals, angel wings spirals, hearts and geometric shapes are awesome. Sketch effect is also cool and it is great to have a hand drawn photos in one click.
😍Photo Collage Maker:
It is very easy to remix and montage your fav pictures into one lovely post or make memes using a picture grid and pic frames by pic collage maker. Choose photos then let pic collage maker do it's magic. Add some grime stickers and funny emojis.
🐶Stickers and Text:
Many astounding stickers and emojis are available for you to celebrate special days like Birthdays, Christmas, Halloween and Valentine's day! Sticker library is updated regularly for the best pics art experience. Finally add stylish text and type as you wish in different fonts and in colors.
🤳Selfie Camera Filters:
Snap beautiful selfie with Pixlab's astounding selfie camera effects! Have the perfect light and smooth skin. Now you don't need to catch golden hour, since the golden hour filter offers you the best light. Funny face filters will be directly on your face with live camera! You can even cartoon yourself with funny cartoon effects.
Pixlab is the best picture editing application, once you have PixLab you don't need any other editing apps for photos. Take pics with selfie camera and edit pictures using camera filters and magnificent photo effects. Drip art is more fun with artistic drip effects and surprising stickers. Neon spirals and background changer are the best tools of this bewildering app. Remix pictures to create astonishing photo collage. Share your superb photos on Instagram, Facebook, Whatsapp, Snapchat, TikTok, VK, Tumblr, Flickr, Twitter and Pinterest.