Metal Army vs US Zombie 2.0.1.2 Apk for Android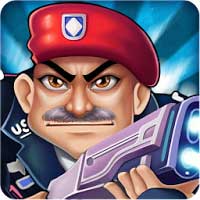 Offline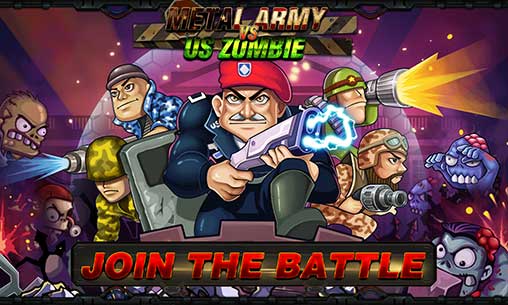 In 2100, the zombies attacked and invaded the world.
In 2101, most of the big cities in the world have been occupied.
In 2102, human falls and only one a hiding place …
But we still have the most powerful army…
Join the battle in the Tower Defense game: Metal Army VS US Zombies. Build up troops, lead soldiers in fierce battle against the zombies increase power in overtime. Metal Army VS US Zombies brings together tactical elements such as Army building and General fighting.
The gameplay combines attack and defense, unique characters, many game modes, Leaderboard Online honors the players around the world, will bring you a great Tower Defense game in Mobile.
Features:
• Fight in Classic mode
• Brainstorm in Puzzle Mode
• Challenge in Survival Mode
• Build a brave and loyal army who are always with you
• Many items to collect and exchange to upgrade power
• Many zombies have power up in over time
Interesting:
• Unique game graphics
• Impressive sound effects
• Opportunity to receive great rewards from opening treasures.
• Leaderboard Online honors players around the world
Be brave! The battle is beginning!
WHAT'S NEW
Improve game play