Mayhem – PvP Arena Shooter 0.12.0 Apk for Android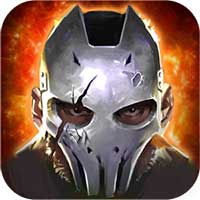 Online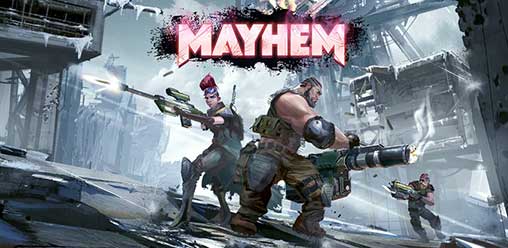 Free download latest version Mayhem – PvP Arena Shooter Apk
Action
games from Rexdl.
Mayhem
is a furiously fun, crushingly competitive team multiplayer action game that combines the visceral thrill of twitch-based action with cutting edge real-time PvP multiplayer.
Assemble your squad of deadly mercs, master an arsenal of lethal weapons, and climb the ranks through action packed battles against players from around the world.
NOTE – A network connection is required to play the game.
CHOOSE YOUR PAIN
Team up in 3v3 arena combat with friends in Team Deathmatch (other game modes coming soon).
CHOOSE YOUR MERC
Hang back and snipe or run-and-gun to make it up close and personal. Each merc has their own unique play-style. Rank up your mercs through skillful play to pwn some noobs.
CHOOSE YOUR GEAR
Tons of upgradeable mercs, abilities, and sentries add incredible depth to in-game strategy.
CHOOSE YOUR MAYHEM!
The Mayhem never stops with new maps, new mercs, and special tournaments (coming soon).
We are a small independent developer team that loves to receive and respond to feedback. So don't be shy and please send us a note at [email protected]
Please stay tuned for new features and other important game related news by connecting with us on the following channels:
PLEASE NOTE – Mayhem is free to download and play, however, some game items can also be purchased for real money. If you do not want to use this feature, please set up password protection for purchases in the settings of your Google Play Store app. Also, under our Terms of Service and Privacy Policy, you must be at least 13 years of age to play or download Mayhem.
Like us at https://www.facebook.com/PlayMayhem
Follow us at https://twitter.com/PlayMayhemGame
Visit our website at https://www.playmayhem.com