Knights of Pen & Paper 2 2.0.8 Apk Mod + Data for Android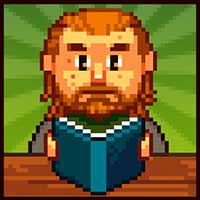 Unlimited Money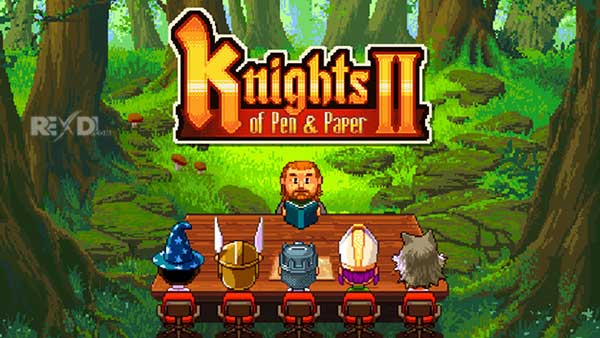 "There's something genuinely pleasant about Knights of Pen and Paper 2, especially if you're a fan or tabletop role playing. It pokes fun, but it's always warm towards its subject matter."- Pocket Gamer
"a great little RPG that presents excellent value for money with much to love."- Continue Play
Attention, all dungeon-crawlers there are plenty more reasons to get rolling! Knights of Pen & Paper 2, the game where you pretend to be gamers playing a game has grown eastwards. In Fists of +1 Fury you can roll up a new monk character and take on new stories and quests in a world loaded with clichés imported from the Far East.
Prepare to join Knights of Pen & Paper 2 in a turn-based, retro style, pixel-art adventure full of danger, intrigue, and semi-appropriate cultural references!
Players portray both party and game master playing a tabletop RPG, and must assemble both their characters, and the challenges they will face.
Main features:
The ultimate retro role-playing simulation – again!
Fully customizable party, from the players to the game room.
Expanded equipment and crafting systems.
All-new campaign featuring dozens of locations, sidequests, and dynamic dungeons.
Fist of+1 Fury Features:
An all-new campaign with new story, 4 locations, new enemies, and a new dungeon.
New Monk character class.
New items and recipes including powerful bombs.
WHAT'S NEW
v2.0.8: Bugfix build
Resolved a leftover Android 6 issue in the wake of v2.0.6.
v2.0.6: Hotfix
Resolved a savegame issue for users with Android 6 devices who started playing in the last six weeks.
v2.0.5: Here be Dragons
Free:
Class: Knight (unlocked via quests)
Roleplayer: Bookworm (unlocked via magazine)
Feature: Bestiary.
Magazine Issue
DLC:
New high-level campaign!
Dragon fights!
New locations!
New dungeon!
Crafting recipes!
Increased skill cap!
Mad Kings!
Um… Dragons?
Setup:
"APK" install it on your device.
Enter the game.