Kingdoms of Camelot: Battle MOD APK 21.9.0 Android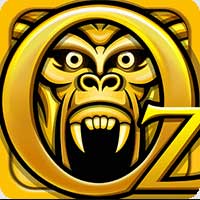 Current Version: 21.9.0

File size: 45 MB +127 MB

Memorize:

www.ReXdl.com
Kingdoms of Camelot: Battle MOD APK 21.9.0 Android
Online Game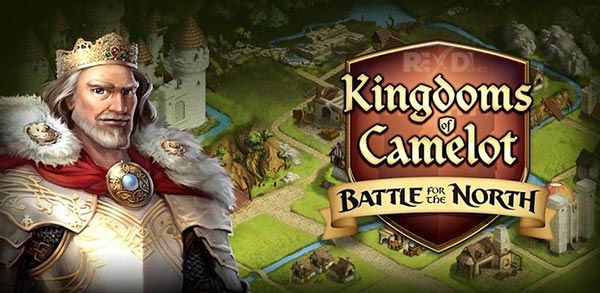 Build a mighty empire, forge alliances, unlock prizes, and claim your throne as ruler of the kingdom!
►►► Reached #1 on the App Store in over 68 Countries! ◄◄◄
►►► 9.5 Million players and counting ◄◄◄
Join millions of players as you build your empire in Kingdoms of Camelot: Battle for the North! (Camelot web players: this game does not connect to your web kingdom: it's an all-new mobile game)
Drust mac Erp and his savage Picts have overrun Northern Britain. King Lot of Lothian is dead. His widowed queen, Morgause, appeals to her half-brother Arthur for help. It's up to you to answer Arthur's call and save the Kingdom!
BUILD A MIGHTY ARMY
Gather Knights, Heavy Calvary and more as you grow a massive army
Train hundreds and thousands of elite troops to dominate the realm
Fight for the glory of your medieval Kingdom with powerful forces
JOIN ARTHUR'S KNIGHTS OF THE ROUND TABLE
Recruit legendary Round Table Heroes to enhance your city
Command famous medieval Knights like Sir Lancelot, Sir Gawain, Sir Percival and more
Strengthen your mighty empire as you add high-ranking officials to lead your roster
FORGE ALLIANCES WITH OTHER RULERS
Join Millions online to form Alliances and combine forces with fellow Lords and Ladies
Use real-time chat to prepare for strategic battle against other kings
Ally with friends or challenge enemies in the ultimate quest for power
DAILY REWARDS
Log in daily, participate in tournaments, and earn valuable prizes!
Discover new exciting items to increase your empire's power and might
Dominate the leaderboards and earn the respect of the citizens of Camelot
EXPAND CAMELOT'S LEGACY
Build an empire and claim your throne in Camelot
Conquer enemies and lay siege to savage Picts and evil
Rule the medieval realm to become the most powerful King!
Follow @KoCMobile on Twitter for the latest news!
Like us on Facebook: https://www.facebook.com/KingdomsofCamelotMobile
Play more Kabam games: http://appstore.com/kabam
By downloading this game you agree to the Terms of Service, Privacy Policy and the Application License Agreement.
https://www.kabam.com/corporate/terms-of-service
https://www.kabam.com/corporate/privacy-policy
https://www.kabam.com/corporate/eula
WHAT'S NEW:
New Features:
▶Relic system is coming soon
▶Campaign Chapter 9 is coming soon
▶Added new buff items for Campaign
Optimizations:
▶Optimized Castle Skin effects and migration logic
▶Optimized the network condition during the Grail War
▶Optimized the default selection when searching on the wild map
▶Added the batch use function of Gem items
Bugfix:
▶Fixed the problem that the hospital does not consume resources in Instant Heal