Farewell to weapons 1.0.27453 Apk for Android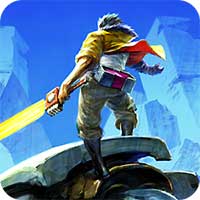 Current Version: 1.0.27453

File size: 52 MB

Memorize:

www.ReXdl.com
Japanese Language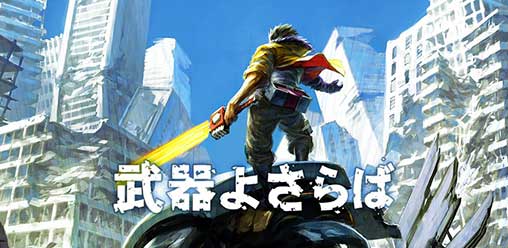 Eleven consecutive gacha determination is confirmed immediately after the game starts now!
"Adult Han exclusive" action RPG, "Farewell to you"
◆ A story about "weapons" in the devastated world!
July 24, 2020.
The
world is devastatingly damaged by the runaway of a security robot called "Enigma" .
Yuugo, a special reinforcement soldier called "Lord" threw himself into the battle … died.
– Was it.
After 100 years. Yuugo stands in the desolate wilderness.
Next door is a technician Mizuki who revived him.
To stop the fight lasting 100 years, to eliminate weapons.
Yugo took the sword again.
◆ Coloring the stories of men, gorgeous voice actors!
Hero Yuugo (CV: Hiroaki Hirata), Akira (CV: Akio Otsuka), Mizuki (CV:
Haruka Tomatsu) Besides luxury voice acting teams appeared!
Tanaka Hideyuki Akasaki
Chihiro Shimano Masayuki Sugiyama Takanoyuki Ono Kensuke Miyake Sumire Tachibana Fumihiko Eriko Takeuchi Shusuke Morikawa Tomoyuki Tamura Tomoyuki Tamura Yukari Ken Nishizura Yuzawa
Tanaka Yui Tanaka Saito Chiwa Saito Yu Hatanaka Yuzo Funami and Kanako Kanako
◆ No scrapes! Great action!
Hundreds of enemies appear in 1 stage!
The action of scooping out a large number of enemies in a stroke is outstanding exhilaration!
Weapons are composed of big sword, twin sword, hammer, knuckle.
Discuss compatibility and characteristics and use well!
Enemy character with habit and two habits,
Various trap / gimmick awaits you … …!
Collect attractive characters and weapons and prepare for battle!
Aim at the boss at the back of the gate and annihilate the enemy that comes down!
【Recommended device】Android 4.4 or higher, Memory 2 GB or more, 1.6 GHz or more CPU
* If you use with a terminal other than the recommended terminal, we will not be able to respond to support , compensation etc beforehand .
WHAT'S NEW
· Implementation of Auto play function
※ First chapter clears the function is released.
– Acceleration of application startup
· Transition to the next screen after clearing the stage on the map
· Display of deck status information before battle sort Correspondence of trouble
· Responding to problems that return to the original by restarting the application even if the volume is set
· Responding to the problem that the application terminates forcibly
· Some other troubles