Family Farm Seaside 6.1.400 Apk (Full) Game for Android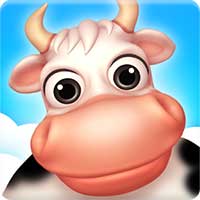 Online Game
=== Family Farm Seaside Features===
Free to play Farming Game
Played by over 50 million people all around the world
Cute animals
Unlimited barn space
Crops that never wither
Build your Farm at the Seaside and on an exotic Island
Farming at its best with non-stop game play! Harvest more, unlock more, experience more!
From the makers of the hit Facebook game Family Farm. Experience all the different possibilities:
Plant, harvest, and process over 200+ unique products
More than 100+ Achievements to complete
Fulfill daily orders and quests with your farm products
New missions added regularly with fun new features
You can build two Farms: at the Seaside and on an exotic Island
Compete with other farmers in the new Farm Beauty Contest!
What other players said:
5/5 Stars – Excellent Game Wow… been playing nonstop for 376 days. Log in everyday to see what's new and happening… A download must. Best farm game ever
5/5 Stars – I play every day. Love this game!
5/5 Stars – Love this Game something new all the time fun good way to past time
App Notes:
This app requires an active internet connection to play, please make sure your device is connected while playing.
Family Farm Seaside is completely free to download and free to play. However, some items in the game can be purchased with real money. If you don't want to use this feature, please disable in-app purchases in your device's settings.
Please note that this is a standalone version of Family Farm, and will not sync or connect to your Facebook farm."
WHAT'S NEW
– There's a new "Trick or Treat" game on the farm! Invite the little ghost to visit your farm, and exchange farm products with him for Halloween candy.
– Time for a new look! Give your farm a makeover with the Halloween-themed skin and don't forget to decorate it with brand new Halloween furniture!
– New Darryl's adventures are coming! Have a fun and exciting adventure with Darryl, enjoying new things!
– New crop Timothy Grass & new animal Icelandic Sheep are available on Seaside Farm!