Fa Music Player Plus 1.1 Apk for Android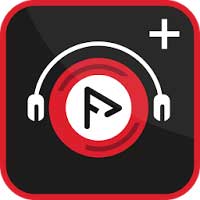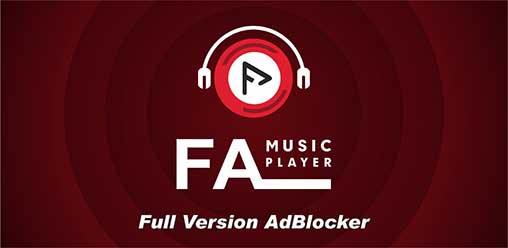 You are now seeing the unlocker version of Fa Music Player.It is a premium version(Ad Blocker) and provide nice user interface,it is a one time purchase app,please purchase this music player without fail.
Music Player with strong equalizer, Quick scan all music files, attractive red background theme.get this perfect audio player with share functionality
Enjoy your favourite music with this awesome next generation Fa Music Player Plus with nice animated features
Music player with awesome powerful equalizer(5 band equalizer,Bass,Virtualizer)
Quick local app search option find all .mp3 files and all file formats successfully
Customized background theme make this app unique and beauty
Each track contains powerful and very useful default settings(Play,Add to playlist,Add to Queue,Play next,Delete,Share etc.,)
Music player is not only based on artists or albums but also for tracks,folders,playlists
There are two kinds of playlist options available,one is normal and other one is creative and quick access
Need to know the most played songs,check playlists area suddenly
I should not leave this page without describe the folders,folder is the part where list of tracks completely available and you can access,plus some creative stuff also available in folders,get it on
Do you want to enjoy the sudden shuffle?click the red round icon appear in the right bottom of the app
An awesome one page controller(library) provide you better music enjoyment
Support most probably all important music file formats(.mp3,.ogg,.wmv,.wv)
Equalizer is for purpose based,not for only fun and look,which makes different music sounds for you by sound effects
You can swipe the songs in play controller page,where the equalizer located
It is definitely a default music player for android users
One of the most purposeful music player for music devotees
Share option: share the current song to your loved one instantly through social media(whatsapp)and email
Current Playing is the option for accessing the current playable list of songs
Notification area controller is also available in this music player app
To learn more about the advanced things,please feel free to comment
We have always believed that music player experience can be something creative.This is exactly why we have created this Native Music player
Special Features ::
# Notification area controller helps you controll the app even out of the app
# Completely tested and hassle free music player
# It is a graphic support app.please check the shuffle and repeat mode in play control area for more visual examples.
Note:Screenshots appears in this app is subject to vary.