eZy Watermark Photo – Pro 2.0.2.2 Apk for Android
eZy Watermark Photo –

Pro

2.0.2.2
Apk for Android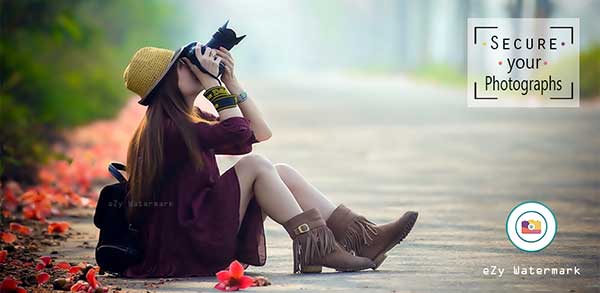 Are you worried about getting your photographs stolen on
social
media? Let's make sure that your photographs are protected. You can do this by using your name, autograph, logo, copyright, trademark etc. It all gyrates around knowing how to watermark your photographs using the super-simple app eZy Watermark.
It is an ideal App for Android users who want to capture, watermark and share their photographs quickly and easily. Friendly user interface and loads of watermarking options make this app a joy to use.
You can now create your custom templates and save them. Templates remember your watermark and its position so you don't have to add them over and over. Use, whenever you need them!
Some key features of eZy Watermark are:
Add Watermark to photographs using text, autograph, QR code, logo, copyright, trademark etc.
Add signature/autograph to create watermark with options of adjusting opacity, auto alignment, rotation and position or just delete it and create new.
Select from diverse fonts and colors, regulate opacity and even drop shadows – the choices are endless!
Easy reusing of recently used watermarks.
Original photographs are never altered. It let you create a new photograph with watermark on it.
Import photographs quickly from Camera, Library, Instagram and facebook.
Export photographs using library, Instagram, facebook, Twitter, email , WhatsApp and many more.
Change pen thickness while adding autograph.
Add shadow to the watermark text if you desire.
Grace your photographs using emoticons, fun kits, cartoons, stickers etc.
Maintains photographs' quality and saves them in three different resolutions as well.
Makes your watermarking experience even more convenient with a fresh and intuitive design.
Note:
In –Apps are non-transferable within Lite and Pro version.
You want us to broadcast you on facebook? Just follow the link: 
https://www.facebook.com/ezywatermark/ and we will broadcast your best photographs there.
We are always excited to hear from you. Have an idea for a cool feature? You can help us shape it! Submit it to: [email protected]