EyeEm – Camera & Photo Filter 5.14.2 Apk Android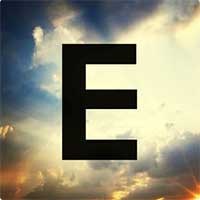 EyeEm – Camera & Photo Filter 5.14.2
Apk Android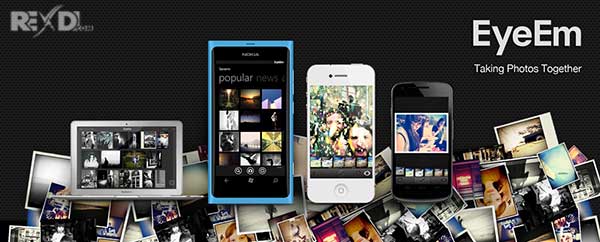 Download last version EyeEm – Camera & Photo Filter Apk Android from Rexdl. The ultimate app for those who capture life through a lens. Showcase your best photos and connect with our community of 15 million photographers around the globe. Take your photography to the next level, gain exposure and even sell your best pics. Your next step starts right here.
GET DISCOVERED
• New and emerging photographers are promoted daily in our app, website and on social media. Be one of them!
• With exhibitions, awards, magazines and Missions with big brands, your photography gets rewarded and celebrated
• Our technology filters beautiful pics and gives them maximum exposure. Everyone can get noticed
CREATE BETTER
• Powerful in-app camera with exposure correction, plus a grid and image level tool for perfect lines
• 24 free and adjustable photo filters for every cam style, including Vintage, Fresh and B&W
• Fine-tune and edit every detail of your pics with Contrast, Saturation, Sharpen, Fade and more
SELL YOUR BEST PICTURES
• License your photos on EyeEm Market and other premium marketplaces e.g. Getty Images
• Get your images published worldwide by leading agencies, brands and media outlets
• You keep control of the selection and copyright of photos you want to sell
JOIN 15 MILLION PHOTOGRAPHERS
• Connect with a community of emerging and established photographers around the world
• Find and be found by creatives near you, as you're sharing images using the EyeEm app
• Pick up camera and editing tips & tricks – and gain free insights into all-things-photography
EyeEm is for those who love photography. Looking for a free photo app with camera filters, curated albums, a photo editor, and a global community? Discover now where EyeEm can take your photography.
WHAT'S NEW
Missions just got a makeover! Here's what to expect in our latest update:
– Fresh redesign of Mission pages
– Easy access to past Mission winners
– Clear view of active and past Missions
– Ability to add existing photos from your profile to Missions via the Mission page or 'More' menu on the photo itself