Cheating Tom 2 1.7.1 Apk + Mod Excuses, Coins for Android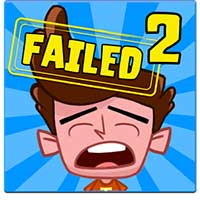 Cheating Tom 2 1.7.1 Apk + Mod

Excuses

,

Coins

for Android
Disable Ads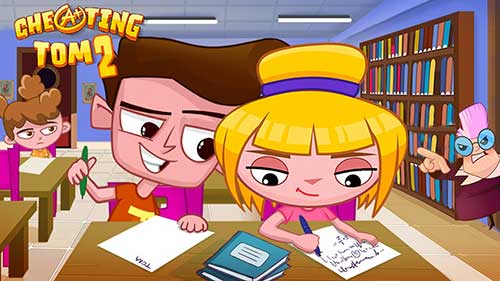 Cheating Tom is back with a vengeance and ready to cheat his way through high school, all the way to prom! Quick, copy answers off other students before you get busted! Outsmart all new teachers, Principal Peters and the nerdiest students ever to receive high scores and advance levels. Beat Scam Sam, Tom's arch-nemesis, in an epic cheating rivalry to the top of the class!
Over 100 challenging and addictive levels! Cheating Tom 2 is even more challenging than the original! Compete with friends and check out their progress on the map!
Master the art of cheating and you just might be the next prom king or queen!
What's inside:
Over 100 challenging levels & extra special game modes for hours of procrastination.
Choose your avatar – Tom and Tammy
Watch Tom and Tammy show off their groovy new dance moves!
New upgradeable power ups and in-game currency to enhance gameplay
Hilarious animated storyline!
11 nasty teachers & 11 totally nerdy students with new behaviors!
15 crazy classroom settings!
Awesome yearbook with tons of ridiculous students and teachers to collect!
ABOUT US
Crazy Labs is a casual games brand, under which TabTale develops and publishes fun and addictive games. Crazy Labs partners with independent development studios across the globe to create engaging mobile content for audiences of all ages.
Like us: https://www.facebook.com/crazylabsgames
Watch us: http://www.youtube.com/iTabtale
Visit us: http://tabtale.com/
Follow us:@CrazyLabsGames
Google Plus: https://plus.google.com/+Tabtale/posts
CONTACT US
Let us know what you think! Questions? Suggestions? Technical Support? Contact us 24/7 at [email protected]
PRIVACY:
* This App is free to play but certain in-game items may be purchased for real money. You may restrict in-app purchases by disabling them on your device.
* By downloading this App you agree to TabTale's Privacy Policy and Terms of Use at http://tabtale.com/privacy-policy/ and at http://tabtale.com/terms-of-use/.
This App may include third parties services, such as ad networks and analytics, and may contain social media links that allow users communicate with others. Collection and use of data are subject to TabTale's Privacy Policy.
WHAT'S NEW
>No icky bugs here! We've swatted the nasty bugs away – now your game will run extra fast!
>Thanks for playing! Send us your feedback so we can keep making awesome games for you!
>Like us on Facebook to know what's new and stay ahead of the game! facebook.com\tabtale