Adobe Photoshop Sketch 2.2.253 Apk for Android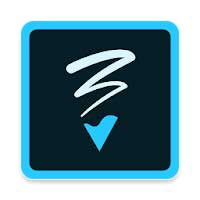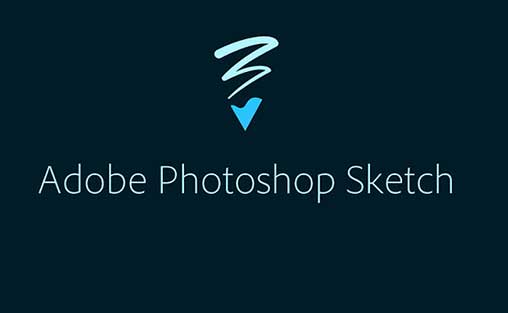 Draw with pencils, pens, markers, erasers, thick acrylic, ink brush, soft pastel and watercolor paint brushes to create artwork that can be sent as layered files to Adobe Photoshop CC or Adobe Illustrator CC.
Artists tell us they love the:
• Access to 11 tools that can adjust size, color, opacity and blending settings.
• Ability to create an infinite variety of Sketch brushes using Capture CC.
• Ability to add multiple image and drawing layers they can restack, rename, transform and merge.
• Flexibility to organize their favorite tools and colors in the toolbar
• Ability to send their sketches to Photoshop or Illustrator with layers preserved
Try using Photoshop Sketch with:
Capture CC
Photoshop CC
Illustrator CC
Take advantage of other Creative Cloud services like:
ADOBE STOCK
Search for and license high-res, royalty-free images from inside Sketch. Incorporate quality imagery into your work.
CREATIVE CLOUD LIBRARIES
Get easy in-app access to your assets — including Adobe Stock images and brushes created in Capture CC.
DIRECT TO DESKTOP
Send a file to Photoshop CC or Illustrator CC with layers preserved. It automatically opens on your desktop, letting you effortlessly build on your idea.
POWERED BY CREATIVESYNC
Adobe CreativeSync ensures that your files, fonts, design assets, settings and more all instantly appear in your workflow wherever you need them.
GET FEEDBACK
Publish your work to the Behance creative community and get feedback without leaving the app. You can also share through Facebook, Twitter and email.
TOU: http://www.adobe.com/special/misc/terms.html.
Privacy Policy: http://www.adobe.com/privacy/policy-linkfree.html
WHAT'S NEW
WHAT'S NEW SKETCH 2.2 FOR ANDROID
SAMSUNG DeX DUAL CANVAS
Connect your Samsung Galaxy Note9 or Tab S4 to an external monitor to experience drawing in an entirely new way. With Samsung DeX Dual Canvas mode you can zoom in to fine-tune any area of your drawing while your entire canvas is displayed on an external monitor.