Shuttle+ Music Player 1.6.1 Final Apk Android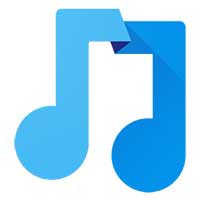 Shuttle+ Music Player 1.6.1

Final

Apk Android
Shuttle+ Music Player is an intuitive, lightweight and powerful music player for Android. Featuring a built-in equalizer, lyrics, folder browsing, sleep timer, gapless playback, artwork downloading and a clean, fresh Google Now style interface, Shuttle is the music player of choice for your Android device.
Follow me on Google+ to keep up to date with the latest changes, and for beta testing opportunities.
Features:
Material design
Built in 6-band equalizer with bass boost,
Gapless playback
Lyrics (embedded lyrics only, for legal reasons)
Automatic artwork downloading
The best user interface of any music player in the Play Store
Tons of theme options, including light & dark mode
id3 tag editing
Sleep timer
Extremely customizable widgets
Folder browsing
ChromeCasting to your TV
Last.fm Scrobbling
Shuttle Music Player contains everything you need in a music player… and a little bit more. It is the music player of choice for your Android device!
Check out http://www.shuttlemusicplayer.com for more info.
WHAT'S NEW
v1.6.0 Major Update
– Album artist support
– Major performance improvements
– Launcher shortcuts
– Material-style animations
– New artwork picker
– Tag editor overhaul
– Search improvements
– 'Suggested screen' improvements
– Faster artwork loading/downloading
– More blacklisting options
– Tons of crash fixes
– Heaps more. See changelog in app.