Zombie Defense 2 Episodes 2.61 Apk + Mod + Data Android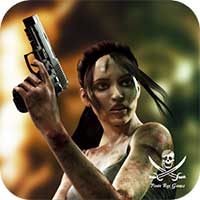 Current Version: 2.61

File size: 48 MB + 217 MB

Memorize:

www.ReXdl.com
Unlimited Money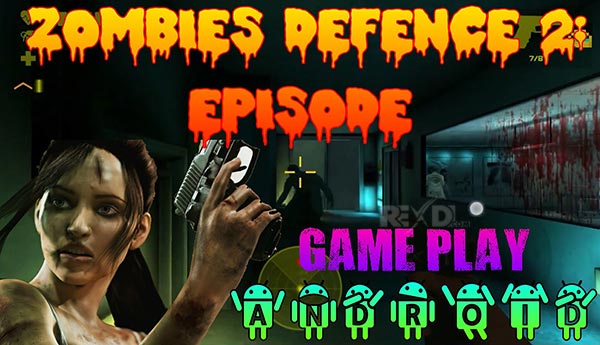 We are pleased to present to you the sequel of the most dynamic, intense and bloody zombie shooter in the mobile market recent times!
In 2021, a deadly virus burned through our civilization. Several survivors colonies are sheltering in underground facilities, spreaded over the world.
Sara Foster – survived US officer, executing dangerous missions by Dr. Parker, genetics specialist who's trying to find a vaccine. Parker's experiments helped to create Sara's immunity against the virus.
Now you can walk through postapocaliptic world populated by zombies and discover different locations and quests.
New delicious graphics and visual effects. Smooth aiming and moving. You will have an amazing journey through secret labs and underground facilities!
Story mode and Arena mode
More than 20 different zombie types
Classic 3D action control
Realistic 3D graphics
Dynamic effects
Very scary and dangerous deads
The most hardcore and intensive shooter
Crowd of the evil running zombies
Shooting off zombie heads, arms and legs
Free download
Story:
In 2017, the North Korean government has created a secret unit to develop a new generation of biological weapons.
In 2021 a prototype weapon based on the culture of the fungus Ophiocordyceps unilateralis was created. It's called "black widow". Due to containment breach, operation was failed. Virus has been spreaded over the world.
In 2023 year, 95% of people was died or infected by "black widow". Several survivors colonies are sheltering in fortified residents, spreaded over the world. They are still try to resist the evil biohazard. Some survived scientists are trying to find a cure, but now there are only temporary increasing immunity vaccine have been produced.
We are need your help:
Please download and leave your review to help us improving this game. Our team consists of 2 people, but we are already want to do something amazing. We need your review! The fate of the game is in your hands.
WHAT'S NEW
WHAT'S NEW
If the game is not working after update then reinstall the game completely. Please send your bug reports. We are really reading it and it is very important for us.
v2.6
3 new levels
– some minor bug fixes
v2.5
– 2 new levels!
– 2 new arena playgrounds!
– In-game currency
– Stunning graphics boost!
– Redesigned UI
– Redesigned old levels
– Bugs fixes