ZEDGE Ringtones & Wallpapers 7.16.4 Apk Android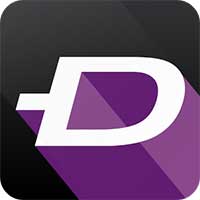 ZEDGE Ringtones & Wallpapers 7.16.4 
Apk Android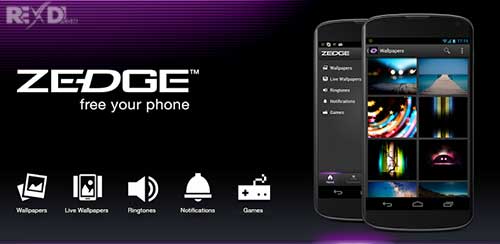 Free direct download last version ZEDGE Ringtones & Wallpapers Apk Android from Rexdl. ZEDGE™ is a Google Play Best of 2015 app that offers free wallpapers, ringtones, app icons and notification sounds to easily customize your device.
Features available in ZEDGE™ include:
NEW FEATURE: Save your favorites in personal lists and access them from any device via Facebook Connect. Create personal collections so you can enjoy faves when you move from your old phone to a new in the New Year!
Each wallpaper offered is perfectly matched to your device for the best experience
Search with suggestions
Categories with sort options including special selections for holiday like Valentines Day, Mothers Day and more as well as favorites like music, sports, comedy, landscapes and more.
Set ringtones and notification sounds from within the ZEDGE™ app, including individual contact ringtones
Quickly set wallpapers from within the app
App icons will complete your phone's home screen personalization and compliment your wallpaper with even more personality
Add favorites without downloading – and when you create a log in you can save your favorites to use from any device at any time!
Settings for automatically changing wallpapers
Multiple options for sharing ZEDGE™ content with other apps and people
Widget for quickly changing wallpapers
Widget for quickly launching your favorite games
Easy to set, mix and match custom home screen icons for your favorite Apps and games – replace the boring and predictable with app icons that say who you are
Special limited edition holiday personalizations for every occasion from a birthday or anniversary to Valentines Day and Mothers Day.
WHAT'S NEW
We are continuously making changes to Zedge. In addition to improvements and bug fixes, you can now:
• Create a Zedge account to store your credits and collections safely in one place. Already have an account? Just make sure you are logged in. If you change device, you'll still be able to access your credits.
• Need more credits for Premium content? Just tap on the credit balance indicator on the top corner of any screen
Turn on your updates to make sure you don't miss what's coming next.