Z Day: Hearts of Heroes 2.24.0 Apk + Mod for Android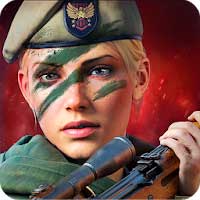 Online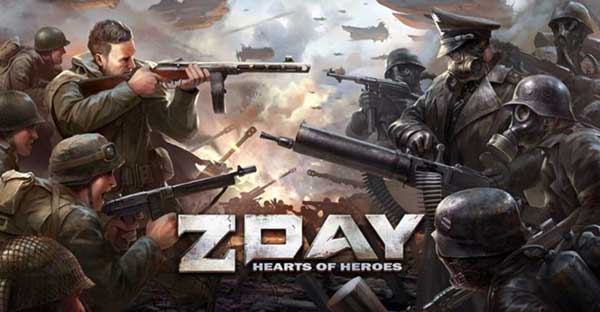 The history you know is not necessarily true.
In 1944, the Allied Forces landed in Normandy, now referred to as D-DAY.
Evil scientists used weapons that could change the weather, which lead to the battles in Normandy failing in the storm.
In 1945, the Nazis set off an experimental Antimatter Bomb, destroyed most countries in the world, and destroyed social rule.
This day is called Zero Day, Z-DAY in short.
In this new world, evil forces seek to conquer all humanity, and none dare oppose them… Except for those with the "hearts of heroes!"
Prepare yourself for the hottest free MMO of 2019! As a Commander in hostile territory, you must build your army, fortify your base, make friends, and take out enemies while trying to survive a doomsday war zone.
Features
World War! Hold your head high and march bravely onto a battlefield of global terror! Amid the evil forces, there lies the chance to claim Presidential power and glory!
Alliances! Make friends and build relationships with your allies. You'll need to work together to defeat the Commandant and storm the Bastion!
War Heroes! Gods of military will help you out to develop and battle. Challenge the roguelike expedition and get your war heroes trained up!
Destroyers! Death from above. A legendary Aircraft of devastating power. How will you customize yours?
Supersoldier! Explore the Abandoned Facility with your reformed mechanization soldier, and compete in the arena!
Competitions! More than PvP, join the Region vs Region, Alliance vs Alliance, and the Northern Front events across multiple regions!
Chat! Connect with thousands of players from around the world in live, real-time conversation with the easy translation feature.
Strategy! Manage your resources, train your army, and research vital skills. Understand your enemy and strike strategically!
Building! Build yourself an Empire strong enough to survive the war to end all wars.
Epic Story! Fresh immersive storyworld packed with terrifying Invaders and stunning HD graphics.
Z Day. No more rules.
SUPPORT
Are you having problems? [email protected]
Privacy Policy: http://www.kingsgroup.cc/privacy_policy/kingsgroup/en
Facebook fanpage:
https://www.facebook.com/ZDAYGame/
Terms of Service:
http://www.kingsgroup.cc/agreement/Kingsgroup/en
PLEASE NOTE: Z Day is completely free to download and play, however, some game items can also be purchased for real money. If you do not want to use this feature, please select password protection for purchases in your Google Play Store app. A network connection is also required.
WHAT'S NEW
What's NEW:
-Gorilla Medals Now Available!
-Added Christmas theme event "Jingle Bells"!
-Added Christmas theme event "Christmas Operation"!
-Added Christmas theme event "Christmas Season"!
-Brand-new Christmas theme HQ Skin: Snow Globe Fortress Online!
-Brand-new Christmas theme portrait for your Profile: Jack Frost and Rudolphina Online!