Yummy Hungry Games 1.12 Apk for Android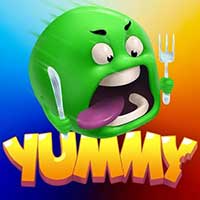 Yummy Hungry Games is the best survival game on mobile. Easy controls and fun graphics! Hungry cells strike!
Hungry Games features:
Yummy and colorful graphics
Epic multiplayer realtime PvP battles
Tricky and powerful weapons
Great game balance for mobile
Unique controls for mobile devices
Supports not only Wi-Fi but 4G and even 3G
Better than agar: communicate in the game by sending cool emoticons!
Let's play and eat everyone!
WHAT'S NEW
VKontakte mobile gaming platform added! Play with friends and have fun!
New boosters, hats and much more fun!
Major performance improvements.
Bug fixes.