Wi.cap. Network sniffer Pro 1.8.0 Apk for Android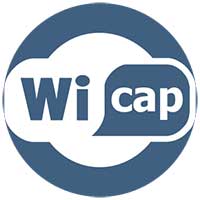 Wi.cap. Network sniffer Pro 1.8.0
Apk for Android
Need to Root
Free direct download last version Wi.cap. Network sniffer Pro from RexDl. Mobile sniffer of 802.3, WiFi, LTE networks.
—
WARNING! Pro version will be useless if you are not an expert.
WARNING! Please first install and test the free demo version.
Based on the native engine for ARM / x86 (Atom) platforms.
ARM engine
★ Two-part scheme: Java GUI controls special
★ Smartphone and tablet screen optimized
★ Realtime packet information
★ Parallel packet capture on several interfaces (Wi-Fi, 3G, LTE)
★ Flexible packet filtering: protocol types/parameters, payload text
★ Promiscuous mode (some adapters support it in open networks)
★ Active operations: scan, send, http, proxy, cell, geoip, other cools
★ Built-in packet statistics analyzer
★ Built-in hex data viewer
★ Built-in root terminal
★ Wireshark format supported (cap/pcap)
Current users of the application (total 800+):
1. USA – 249
2. Germany – 75
3. Russia – 56
4. UK – 43
5. Italy – 30
6. Canada – 28
7. France – 28
WHAT'S NEW
1.8.0, 07/04/2016: update and fix
1.7.1, 27/01/2016: icon and fixes
1.7.0, 30/12/2015: fix for A4.2
1.6.9, 17/12/2015: redesign