Vizmato – Create & Watch Cool Videos! 1.0.437 Unlocked Apk for Android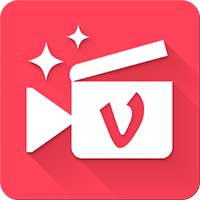 Now you can make great looking videos within minutes with
Vizmato
! This easy to use Movie maker let's you add filters, themes, music, effects and text to make your videos super cool. Share these videos with your friends and within our community of over a million users!
Add dazzle to videos of your special moments, create something funny or record your own Music video with Vizmato, the ultimate video creator! Record a quick video, add effects, add music and create a work of art in a snap!
Some of the Vizmato's features 
• Video Recorder: Vizmato is your own HD recorder with selfie mode! You can use a range of filters, themes and instant video fx while recording in real time. Record in Slow motion or fast pace and adjust the pace of your movie to your liking
• Video FX – Give your video some of the coolest Video effects available on any video editing app. Choose from over 40+ Visual effects including some used in Hollywood movies! Jazz up your video in an instant
• Powerful Editor – Clip, trim and edit multiple videos to create the perfect piece of film. You can add text, effects and background music to transform your video. You can also use our awesome Reverse tool to play your video in reverse
• Filters & Themes – Choose from over 20 visual filters and themes to give your movie a look ranging from Old School, Haunted, Romantic, Hollywood Blockbuster and many more!
• Music – Choose your background music from 16 Free Viztunes, or add background music of your choice to liven up any of your videos! You can play music while shooting Videos to get your lip sync just right!
• Watch Videos – You can explore the videos created by other Vizmato users in our network. Watch countless hours of amazingly cool videos and share your creations with the rest of the world
• Share – Share your creations with friends, family and everyone else. You can export and share your videos on Facebook, Instagram, YouTube,Twitter, Whatsapp, Vine, Snapchat or any social network of your choice. Let others watch your creations!
Here's what the reviewers have to say!
– "Vizmato is basically a dream combination of Snapchat and Instagram." – Teen Vogue
– "Like Instagram, but with a focus on smartphone videos." – Macworld
– "This app makes editing videos fun and easy." – Geektime
– "Think Instagram filters and sharing but solely for videos." – MacNN
Follow us on –
Twitter – https://twitter.com/Vizmato
Facebook – https://www.facebook.com/vizmato/
Instagram – https://www.instagram.com/vizmato/
YouTube – https://www.youtube.com/c/GameYourVideo
Read Vizmato's Privacy Policy at http://vizmato.com/pages/privacy.html
Rate us on Play Store; talk to us and share your feedback at [email protected]