Time It Premium 2.0.4 Unlocked Apk for Android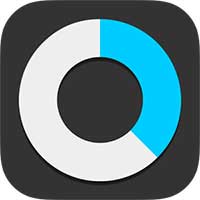 Time It

Premium

2.0.4
Unlocked
Apk for Android
Check your time spending in a day, and learn from how you spend your time.
Time It is a simple time tracking app that helps your time management efficiently.
It helps you concentrate on your work, reduce wasting time, and improve your productivity.
Time your daily life, and see where your time goes!
Our comment:
– Log your working hours, study time, or just wasting time. That's enough for Time It to provide insight of your time usage. This simple task will change your life more than you expect.
– If you are trying Pomodoro technique, Time It is also a good choice. Time It provides everything you need including a stopwatch, various kinds of time statistics, and intuitive daily overview.
– Don't worry about battery consumption. Time It is optimized for not influencing on system performance and battery consumption of your phone.
Features:
Simple and easy to use timer
Intuitive daily overview
Meaningful weekly/monthly charts and stats
Widgets for direct control on home screen and lock screen
WHAT'S NEW
Version 2.0.4
– 'Add New Category' is now available in Settings
– 'More' is now available in Feed
'Weekly Stats' and 'Import from CSV' features are still in developing. Sorry for late update.