Threes! APK 1.3.6144 (Full) for Android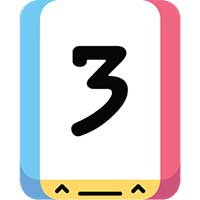 Threes! is an indie puzzle video game by Sirvo, an independent development team consisting of game designer Asher Vollmer, illustrator Greg Wohlwend, and composer Jimmy Hinson. The game was released on February 6, 2014, for iOS devices and laterported to Android, Xbox One, and Windows Phone. In Threes, the player slides numbered tiles on a grid to combine addends and multiples of three. The game ends when there are no moves left on the grid and the tiles are counted for a final score.
The basic game was prototyped in a single night, but the team spent over half a year iterating through variations on the idea with visual themes such as sushi and chess. By the end of the game's 14-month development, the team returned to the game's simple principles and numbers theme.
Threes is tiny puzzle that grows on you.
"It's surprisingly adorable, for a game starring numbers." ~ Joystiq
"It's the kind of game that embosses the rules on your brain within 30 seconds, but then compels you to spend the next two hours playing." ~ Pocket Tactics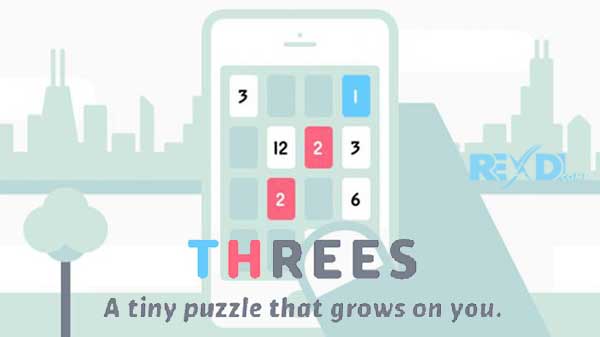 Explore our little game's deep challenge and grow your mind beyond imagination.
³ Endless challenge from one simple game mode
³ An endearing cast of characters
³ A heart-warming soundtrack
³ No IAP – Threes is a complete experience the moment you download it
Honorably mentioned for Excellence in Design by the Independent Games Festival.
From the makers of PUZZLEJUICE:
³ Designed by Asher Vollmer
³ Illustrated by Greg Wohlwend (Ridiculous Fishing, Hundreds)
³ Scored by Jimmy Hinson (Black Ops 2, Mass Effect 2)
³ Android by Hidden Variable (Bag It!, Tic Tactics)
Threes grows with you and you'll grow with Threes.
WHAT'S NEW
~ v1.3.6 ~
³ Fixed a permissions issue.
³ Bug fixes
We don't feel comfortable interrupting your game experience to ask for reviews, but if you are feeling generous with your time please take a moment and let us know what you think of the game ^__^
Thank you for playing <3