The Sims Mobile MOD APK 32.0.1.132110 (Full) Android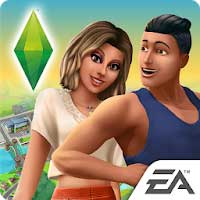 Current Version: 32.0.1.132110

File size: 128 MB

Memorize:

www.ReXdl.com
Money
Online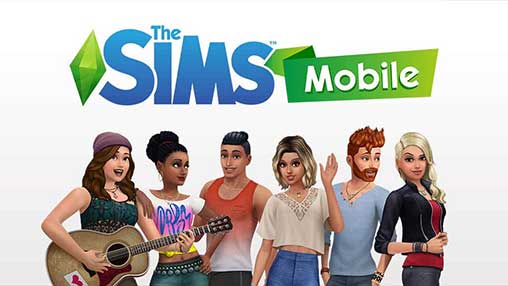 Play with life in The Sims™ Mobile! Create your Sims, give them unique personalities, and customize their homes with more detail than ever before on mobile. Interact with other Sims to form relationships and unlock rewards. Experience your Sims' lives as they accomplish career goals, party with friends, and fall in love. What stories will you tell? The legacy your Sims leave behind starts today.
CREATE AMAZING SIMS
Customize your Sims with distinct appearances, hairstyles, outfits, and accessories. Add different personality traits and choose their life goals from careers like Fashion Designer, Club DJ, and Doctor, to hobbies like Cooking, Guitar Playing, and Writing.
BUILD A FANTASTIC HOME
Design your Sims a home where they can experience all that life has to offer. Effortlessly personalize home layouts and designs, choosing from a variety of furniture, appliances, decorations, and more. Unlock activities like making tacos or thinking in the shower, and decorate with item combinations to access unique actions like snuggling on the couch with your sweetheart. Plus, unlock fun venues like a fashion studio, restaurant, and nightclub and customize their layouts.
SHAPE YOUR SIMS' LEGACY
You have the power to shape your Sims' families over multiple generations. When your Sims accomplish their career goals and retire, you'll be rewarded with Heirlooms that unlock hobbies and careers for future generations, allowing new Sims to tell deeper stories. A grandfather's success as a lawyer may open the path for his granddaughter to be judge. An uncle working as a cook could inspire his nephew to become a celebrity chef.
PLAY TOGETHER
Host and attend parties with other Sims where you can socialize, show off your amazing house, earn rewards, develop romantic relationships, and even decide to move in with other people's Sims. Sims can also join big moments like Speed Dating in the Park. There are endless ways to make choices and connections!
Fall in love, start a family, pursue dream careers, and fulfill life goals and wishes. Have fun your way in The Sims Mobile!
Important Consumer Information.  This app: Requires acceptance of EA's Privacy & Cookie Policy and User Agreement. Collects data through third party analytics technology (see Privacy & Cookie Policy for details). Contains direct links to the Internet and social networking sites intended for an audience over 13. The app uses Google Play Game Services.  Log out of Google Play Game Services before installation if you don't want to share your game play with friends.
User Agreement: http://terms.ea.com
Privacy and Cookie Policy: http://privacy.ea.com
Visit http://help.ea.com/en/ for assistance or inquiries.
EA may retire online features after 30 days' notice posted on www.ea.com/1/service-updates
WHAT'S NEW
Celebrations are aplenty in our 'Spring Foward' update. Join the merriment and enjoy:
– Blissful items! Win 'em from the Bonus Sweet Treat Showdown, Spring Sweetness
– Outfits for every occasion! Dig 'em out in the Treasure Hunt, Wardrober Overhaul
– Yamachan's House. Bid to make the Japan-themed dream home yours before April 26th, 2022!
Play now!