Tap Town 5.1 Apk + Mod Gold for Android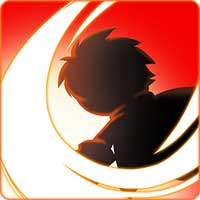 The pinnacle of Tap-based RPG game!
Construct the village, train the heros and fight monsters!
From warriors going forward fluttering yellow hair to fascinating magicians(wizards) blasting away fireballs!!
Collect and grow a variety of heros and save the villagers taken by the monsters!
■■■■■Characteristics of the game■■■■■
▶A variety of fascinating heros◀
-Collect diverse heros of many jobs
-Raise your own heros and see them grow on and on
-Seize the fierce monsters with my powerful heros.
▶Unique village of my own◀
-Have fun decorating the village of my own with a variety of items
-Consider how to be more effective arranging the structures
-Enjoy seeing your vaillage flourish on and on
▶Dungeons full of diversity◀
-Endless monsters
-A variety of decoration and buff for monster hunting
-A hot battle between heros and monsters. Who will be the final winner?
▶The tower of challenge awakening your heart!◀
-Heros vs. Heros!! Test their power!!
-Overwhelming rewards and insurmountable thrill!!
-Try right now!!
▶Easy to handle and enjoy with Tap.◀
-Earn golds through Tap!
-Construct buildings through Tap!
-Raise the characters through Tap!
WHAT'S NEW
– Bug fixes
– Improve convenience
– Optimization
Mod:
1. Gold*
2. Fame*
3. Magic Stone*
4. Magic Dust*
5. Soul Stone*
6. Rune*
7. Disabled Tutorials
*Increasing instead of decrease​