TAP SPORTS BASEBALL 2015 1.3.0 Apk Mod Money for Android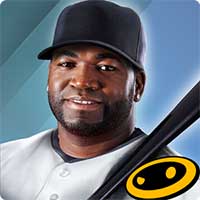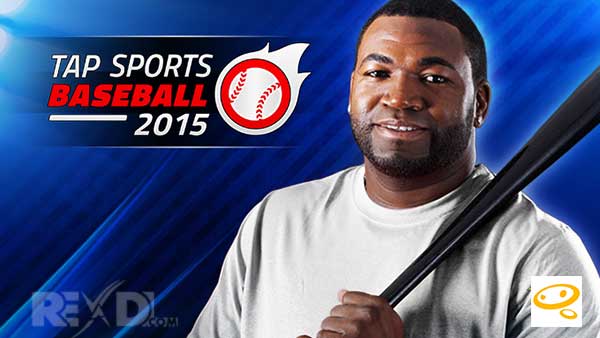 New Feature! Gift your friends by inviting them to play via text/email.
TAP SPORTS BASEBALL 2015 Choose your major league players, set your pro lineup and challenge your friends in Tap Sports Baseball 2015! Step up to the plate for a complete pro baseball experience featuring simple controls, amazing graphics, and real stats.
DRAFT YOUR TEAM FROM REAL PLAYERS
Choose from your real-life favorite major league players, sign them to your pro team and climb the standings!
EASY ONE-TOUCH CONTROLS
Tap to swing and watch home runs fly out of the park! Avoid bad pitches, perfect your timing to make contact and run the bases. Simple controls and short gameplay sessions let you play anywhere, anytime!
MANAGE YOUR TEAM
Choose when to bunt, steal bases, run, call in pinch hitters or sub in pitchers. Recognize balls and strikes and plan when to run. Master real pro game strategies to guide your major league team to victory.
COMPETE IN TOURNAMENTS AND LEAGUES
Dominate players around the world to climb the pro standings. Ensure your baseball team has the best major league lineup when going head-to-head online in live Tournaments and Leagues!
PLAY WITH YOUR FRIENDS
Get social and compete in multiple games simultaneously with players around the world via email, username or even Facebook! Link your account then invite and see your friends in-game.
High-end, immersive tablet gameplay!
OFFICIALLY LICENSED PRODUCT OF MAJOR LEAGUE BASEBALL PLAYERS ASSOCIATION-MLBPA trademarks and copyrighted works, including the MLBPA logo, BIG LEAGUE CHALLENGE®, and other intellectual property rights are owned and/or held by MLBPA and may not be used without MLBPA's written consent. Visit www.MLBPLAYERS.com, the PLAYERS CHOICE® on the web.
Tap Sports Baseball 2015 is free to play, but you can choose to pay real money for some extra items.
Use of this application is governed by Glu Mobile's Terms of Use. Collection and use of personal data are subject to Glu Mobile's Privacy Policy. Both policies are available at www.glu.com. Additional terms may also apply.
FOLLOW US at
Twitter @glumobile
facebook.com/glumobile
WHAT'S NEW
• Baseball Legends Added!
• Mystery Boxes Now Available!
• Daily Challenges with Rewards!
• Prime Players Now Available as Franchise Players!
• Chat with your opponents in league games
• Games vs. Facebook Friend now show their profile picture & name
• Other bug fixes and Optimization