SWEAT: Kayla Itsines Fitness APK 6.19 (Full Premium) Android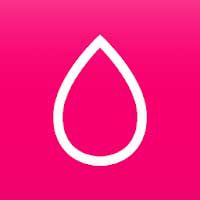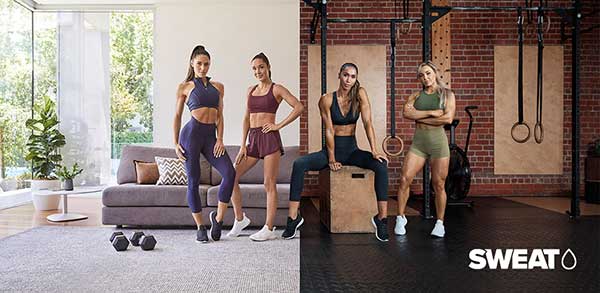 Work out at home with the largest fitness community of women worldwide! Get the fitness motivation you need with SWEAT, the personal training app featuring Kayla Itsines and elite female personal trainers.
FREE trial for new members!
Train at home with trainers Kayla Itsines, Kelsey Wells, Chontel Duncan, Stephanie Sanzo and Sjana Elise Earp. Join millions of women in SWEAT's mission to help women live their best life through health and fitness.
Get workouts, nutrition guides and support, all housed within the SWEAT app!
SWEAT hosts programs by world-class female personal trainers, including:
• Kayla Itsines' BBG program is suitable for at-home workouts and includes high-intensity plyometric training using minimal equipment. BBG includes an additional 8 weeks of lower intensity, low-impact workouts to build a baseline fitness.
• Kayla's BBG Stronger combines bodyweight exercises and gym equipment in 28-minute high-intensity workouts so women can step into the gym with confidence.
• Kayla's Post-Pregnancy program supports new mothers to rebuild their strength and fitness after having a baby.
• Kelsey Wells' PWR at Home & PWR weight-training programs include home-based and gym-based resistance workouts for women to build lean muscle, burn fat and increase overall fitness.
• Kelsey Wells' Post-Pregnancy program uses resistance workouts designed to increase core strength and improve posture for mums.
• Stephanie Sanzo's LIFTING at Home program is ideal for women who want to weight train at home, or beginners who want to work out at home with minimal equipment.
• Stephanie Sanzo's BUILD powerbuilding program is perfect for women wanting to improve their lifting performance.
• Chontel Duncan's FIERCE at Home & FIERCE strength and high-intensity workouts are ideal for women wanting to burn fat and increase fitness.
• Sjana Earp's yoga program includes Vinyasa-style resistance and yin-based recovery flows to improve flexibility and posture.
• Available in 8 languages including English, German, French, Italian, Spanish, Portuguese, Dutch and Chinese (simplified)
SWEAT features:
Fitness Tracker – Workout & Fitness Planning:
• Planner that makes it easy to schedule your weekly workouts
• Workout with easy-to-follow exercises in resistance, challenge, cool down, rehabilitation and cardio
• Targeted workouts, new fitness challenges and audio cues now included.
• Gym-based workouts, including weight-training programs.
Hundreds of Recipes & Nutrition Education:
• Menus and recipes to suit multiple preferences.
• Recipes for standard, vegetarian, pescetarian, lacto-vegetarian, ovo-vegetarian and vegan preferences.
Tracking & Fitness Motivation:
• Track weekly progress
• Share photos from your workouts with friends and the SWEAT community to stay motivated
• Participate in global women's fitness challenges
Education & Motivation:
• Over 300 pages of educational content covering fitness, nutrition and wellbeing.
SWEAT makes women's health and fitness easier using a new, interactive personal trainer app. Get everything you need by downloading Sweat today!
SUBSCRIPTION PRICING & TERMS
SWEAT is free to download. Ongoing use requires an active subscription, available on a monthly or yearly basis. New customers who choose a monthly subscription are eligible for a free trial period. Yearly subscriptions are billed the total annual fee from purchase date. Monthly subscription users are billed per month.
Payment will be charged to your credit card through your Google Play account at confirmation of purchase. Subscription renews automatically unless cancelled at least 24 hours prior to the end of the subscription period. There is no increase in price when renewing.
Subscriptions can be managed and auto-renewal turned off in Account Settings in Google Play after purchase. Once purchased, refunds will not be provided for any unused portion of the term.
Read our full Terms of Service and our Privacy Policy at https://www.sweat.com/privacy
WHAT'S NEW
New to Sweat with this update:
– 6 new weeks of Cass Olholm's High Intensity Strength program
– 4 new weeks for each of Sweat's foundational programs, including Low Impact Strength with Kelsey Wells, Strength & Cardio with Marilyn Rodriguez, Bodyweight Strength with Anissia Hughes, and Low Impact HIIT with Samantha Ortiz-Young
– 12 new On Demand workouts, available in the 'New This Month' section in your On Demand tab
Love Sweat? Rate us 5 stars and share your love with the community!