Strange Telephone MOD APK 2.0.3 (Paid) Android
Offline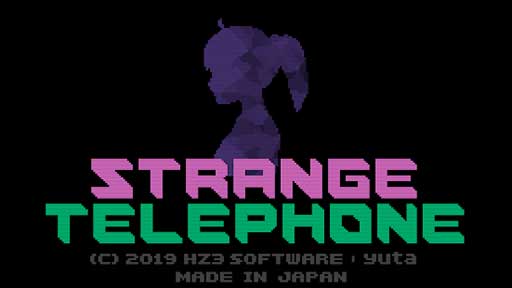 * Dialog related to permission to write SD card at the first game start may be displayed, but in this game we will only write save data of game play.
Overview
Strange Telephone is a point and click adventure game depicted using pixel art style graphics offering multiple endings.
Jill — the young protagonist — wakes up in an unknown, dark and eerie place with only exit locked down by an intimidating door.
Looks like poor Jill is trapped in this place forever.
But wait! This is where her friend Graham who takes shape of a classic telephone comes to the rescue.
Jill can use Graham's dialpad to call up a vast variety of worlds for her to explore.
Your objective is to collect items scattered through the different worlds and use them to solve puzzles and ultimately obtain the key for your escape.
Visit different worlds to collect items and modify the world to your advantage. Start by simply making a phone call.
Each phone number will uniquely define the generated world. Dialing the same number will take you to the same world every time. Feel free to share the numbers among your friends by means of your choice. (You will have to do this outside of the app)
Basic controls
– Tap an object to approach and inspect.
– "Call" button will bring up the calling interface. Dial any combination to generate a world to explore.
WHAT'S NEW