Stitchcraft: Long screenshot 1.3.0.77 Apk for Android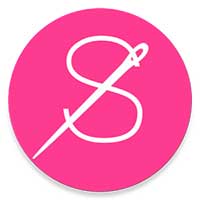 **No root needed!**
Stitchcraft makes it easy to stitch multiple screenshots into a long one. Just like scrolling screen capture.
1. Take screenshots as usual. make sure there is common area between screenshots.
2. Choose the screenshots to stitch them into a tall one.
Tips: for better matching result, please take screenshots in order and make sure the overlaps.
FEATURES:
– Ads Free!
– Works with fixed background screenshots.
– Stitching long screenshot fast, easily and automatically.
– Just scroll and capture the screenshots then all done by the app.
– You can also stitch manually(awesome)
– Editing screenshot with drawing on it.
– Elegant and easy-to-use user interface!
– Manage the screenshots your ever made.
– Easy to share with you friends or to the social media.
Please, instead of just giving a bad rating, contact us for any problem! We are always willing to help you!
Want to try for free? Download Stitchcraft Free!
WHAT'S NEW
New mode to create a long screenshot(5.0 and above). Watch the tutorial: https://youtu.be/O7fxD27siAU
Add QuickSettings tile for Android 7.0