Stickman Battlefields 2.1.1 Apk Mod Money for Android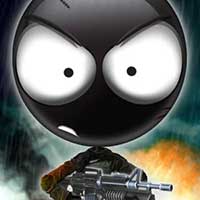 Unlimited Money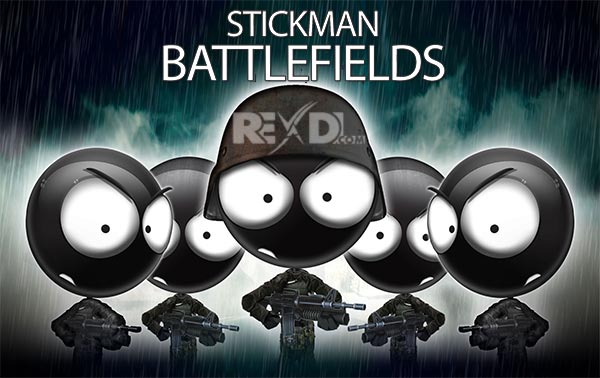 Experience ultra realistic and action packed arcade battlefield atmosphere in this awesome tactical arcade shooter. Equip your favorite weapons, explosives and gadgets and battle through the single player campaign or take part in the realtime synchronous multiplayer online mode where you can even board vehicles, tanks or attack helicopters to battle your online enemy players. Play in highly dynamic landscapes, ranging from snowy mountains, beautiful beaches to windy forests. Destroy trees, blow out all the windows of buildings or use your tank to trample down everything right before you parachute behind the enemies lines.
FEATURES:
Single player campaign
Realtime synchronous multiplayer mode
Bootcamp missions
Various different locations (Beach, Forest, Mountain, Snow, Rain, etc…)
Various weapons (M16, M32, Shotgun, M2010 Sniper Rifle, AT4 Rocket launcher, etc…)
Various explosives (Grenades, RGOs, etc…)
Various gadgets and equipments. (Parachute, Laser Sight, Camouflage, etc…)
Various vehicles you can control (Tanks, Humvees, Apaches, etc…)
Weather system (Rain, Snow, Wind, etc…)
Tons of upgradeable items and weapons
Integrated leaderboard and achievements to unlock
Please note that Stickman Battlefields is still in heavy development. We will release updates every few days with new maps, weapons and other stuff integrated. You can participate in the development of Stickman Battlefields by letting us know what you like, what you want to see in the game. We will do our best to integrate everything possible.
Take a look at the Stickman Battlefields Trailer : https://www.youtube.com/watch?v=UaDzywib1pw
Feel free to post your ideas, we will try to implement them as soon as possible
Thank you very much for all your support and interest in our games! We would love to hear your suggestions!
WHAT'S NEW: