Star Wars: Force Arena 3.2.4 Apk for Android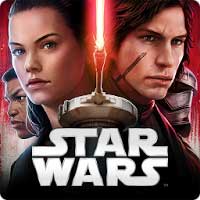 Online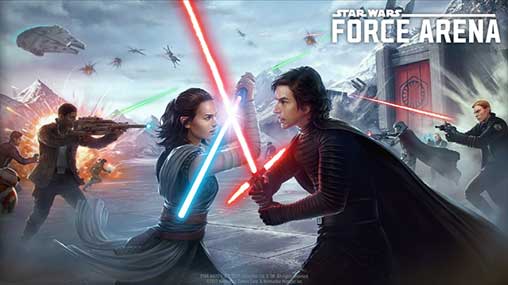 In Star Wars™: Force Arena, players will fight in some of the most intense real-time multiplayer battles in the galaxy!
Lead your own customized squad of Star Wars™ units into intense action-packed skirmishes requiring both elevated strategy and direct control.
Unleash powerful abilities that can single-handedly turn the tide of battle as you deploy a wide array of special cards to reach your ultimate goal: the destruction of your opponent's shield generator.
Star Wars™: Force Arena seamlessly blends a robust character collection system, advanced upgrades, and intuitive touch controls to deliver the ultimate mobile gaming experience.
Lead your squad. Master the arena!
● BATTLE or join forces with other players and friends from around the globe in real-time 1v1 or 2v2 PvP arena battles.
●LEAD a team of iconic Star Wars™ troops, including Darth Vader, Luke Skywalker, General Grievous, Han Solo, Princess Leia, and even new Star Wars™: The Last Jedi characters such as Rey and Kylo Ren!
● COLLECT character cards and upgrade your favorites Star Wars™ units while leveraging powerful character duos that boost your effectiveness in battle.
● COMPETE to earn rewards, special characters and other bonus items by participating in events as you climb to the top of the leaderboards on your journey for galactic dominance!
※ This app offer in-app purchases. You can disable this feature by adjusting your device's settings.
By downloading this game, you are agreeing to our Terms of Service and Privacy Policy.
Also, under our Terms of Service and Privacy Policy, you must be at least 3 years of age to play.