Spooky Realm 2.1 Apk Mod for Android – Full Unlocked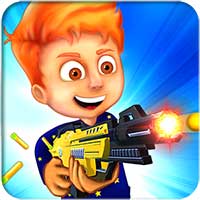 Current Version: 2.1

File size: 76 MB | 76 MB

Memorize:

www.ReXdl.com
Money/Unlocked/Ad-Free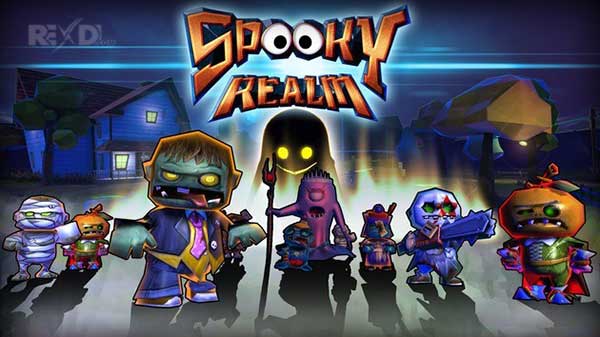 Get ready for an incredible and wicked journey through a haunted and spooky world with our star Ray who has to rescue his Grandma from hideous beasts in an unusual Dreamworld.
Join Little Star Ray and get ready for the spookiest Halloween with Spooky Realm Kids Halloween Edition !!!! – Our war hero is determined to bring down the master of the menacing minigore army of ruthless supernatural beasts.
Download Spooky Realm now! A free action packed 3D game where you take command of our Star Ray's life and help him rescue his grandma from Boogeyman's horrific ghouls and other freakish dreamworld creatures. With our hero little Ray, enter his spooky kids dreamworld and travel to the most eerily haunted places as you move from on outworld looking level to another. Unlock the spooky worlds that belong to the dark minigore kingdom & clash with haunted ghosts.
Discover a cute, whacky swamp, which looks like a candy land but infested with lethal ghouls and ghostly creatures. Chase the poisonous swarm of spider army in the deserted barnyard filled with creepy crawlers, grim reapers, bats and whacky pumpkin heads. Finally enter the bone-chilling crystal mine, where the only ray of light is from bright snow like crystals and lakes of molten lava! Do you have the courage to take down the legendary menace of the minigore dark army of creepy crawlers, clash with the pumpkin heads, slaughter flappy skullies, pumpkinhead scarecrows, grim reaper, poisonous spiders, mini brain eater zombies, hideous bats, freakish jokers & whacky clowns?
Are you ready to clash with supernatural pharaohs, little kid frankie, saw champ and the magical and powerful lich king? On their Master 's command they swarmed the ghostly dreamworld and fight till they are slaughtered. Equip yourself this Halloween with superb and incredible weapons in this stunning game of mini creatures & minions. Earn candies and become a superb mini hero who rescues his grandma from the wicked brain eater zombie & a menace of the ruthless spider army of the dark minigore world in this spooky kids game where you have to fight in a dreamworld.
The spookiest beasts attack with their lethal claws, floating stone, wicked spells, saws, superb judo chops and poisonous bullets. Spooky Realm is scarier than dino land. These tiny creatures are terrifyingly deadly and lethal. Their hideous laughs will send shivers down your spine.
Your mission is to slaughter the spooky minigore army of the outworld with your incredible magical toy guns like sniper & shotguns and take down various bosses like the lich king. Like every army base, these freaky ghouls, ghostly boogeyman and horrific demons have a boss in every level. Kids do not underestimate their fighting skills as every ruthless attack of these mini beasts brings down your health. Beware! The jokers are not here to make you laugh but there are the most eerily jokers you have ever seen. Their potty paper attacks are too lethal and the giant pumpkinheads pack a wicked punch in this supernatural action game. Choose from a variety of cool toys like weapons shaped like rifles, sniper & shotguns. Earn experience by killing the mini beasts and earn gold coins on winning the wars and moving to the next level. Call your friends for this Halloween treat & earn daily rewards and unlock treasure chests. Unlock superb toy weapons.
Cute 3d graphics, spooky music, variety of weird, nightmarish & horrific creatures, fast-paced haunted storyline & stunning gameplay, with alien world, snow world and many more freaky things, like unusual weapons with different shooting effects, make Spooky Realm one hell of a game! Spooky comes with Christmas gifts.